Truck-building client JC Payne approached Start Software with a business problem. JC Payne wanted to see if they could replace sets of spreadsheets and a dated, large Microsoft Access database with a new web-based manufacturing control system incorporating form site data capture as well as back-office functions. By digitizing its manufacturing process, JC Payne hoped to streamline operations, improve quality and better utilize assemblers. View a Video on JC Payne and the Trucking App.
Key App Building Features

Start Software scoped the system, met key users, and started to build "Trucker" for them using many of the Alpha Anywhere's key features:
fantastic integration with SQL Server

a flexible, integrated system for managing user security

the ability to prototype screens quickly to get user feedback before finalizing the app

easy deployment via AlphaCloud.
Increased Efficiency with the Mobile App
Many of the features that JC Payne needed were familiar to Start Software and could be satisfied using components and code the firm had written for other clients in the past. For example:
JC Payne can define its own fields for screens allowing them to customize their system without needing additional developer time

JC Payne can create and edit templates for quotations and other documents using formatting, tables and graphics of their choice

data can be extracted and output to screen, Excel or PDF using a report-writing tool which Start Software makes available in all the systems it develops

daily, weekly and monthly reports are auto-emailed to key managers and directors, enabling them to always have their critical corporate data at hand.
The final piece of the jigsaw puzzle was Alpha TransForm, the innovative, easy-to-use and powerful form creating and filler tool which is now being used by JC Payne staff to complete "paperwork" live around the factory including photos and signatures. Data collected in TransForm is available within Trucker and can trigger automatic emails when urgent action needs to be taken.
JC Payne has been very pleased with the Start Software solution since it's deployment. JC Payne Director Neil Brandrick said, "We have been very pleased with our new software system. All of our team have found it user friendly and the flexibility enabling us to adjust the system specific to our individual product types has really meant we have been able to effectively bespoke it to our way of working. We have been phasing in the implementation of the system across various departments of the business and so far, each of our sales, administration and aftersales teams are reporting much more streamlined processes, including for quotations, production progress, vehicle administration and warranty handling."
View a Video on JC Payne and the Trucking App
---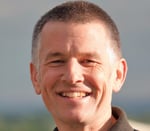 Robin Bennett, Director of Start Software, on Alpha TransForm
"We've used TransForm as an app prototyping tool on a number of projects. The productivity boost is insane – it enables us to deliver a working prototype quicker than if we had used a dedicated prototyping/wireframe product instead!"
"In fact, we think we can often deliver 90% functionality in 10% of the time – no more 80/20!!"
---


Get Alpha Transform quality management software working for your organization with free app templates.