If you've built applications in
Alpha Anywhere
, you are probably aware of the Alpha Anywhere Web
Security Framework
. Its job is to make sure that only authorized users have access to your application and its sensitive data. The framework includes a login component, a desktop interface for managing users and groups, code for enforcing password rules, and a lot more.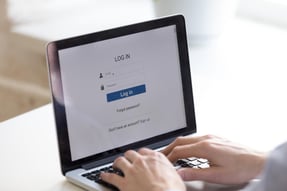 The Alpha Anywhere Security Framework
The Security Framework has been in the product for quite and while, and we've found over time there are features that practically everyone ends up building into their app - like the ability to register new users, the ability to automatically reset lost passwords, and 2-factor authentication. These are features that you find in most modern applications, yet they can take a fair amount of thought and coding to implement (in any development environment).
So, we decided to make this easier. In the latest version of Alpha Anywhere, the security framework now features a Quick Setup Genie.
The Quick Setup Genie Makes Setting up Security Easier
The Genie not only makes it faster to set up the framework, but it also adds new features that you previously would have had to code yourself.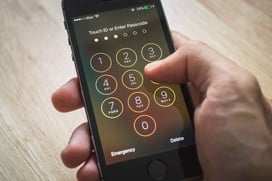 You can invoke this genie when you first create your project, and in a few minutes the security system is activated and all of the database connections are set up for you. It then optionally creates a log-in page, and a sample tabbed UI that's called during a successful login.
It also builds out signup and user administration pages for you, and perhaps best of all, it handles automatic password resets and 2-factor authentication - features that have proved challenging to developers in the past.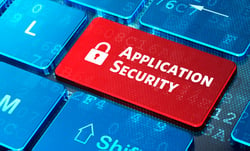 The system is highly customizable - starting with the login page, which is much easier to customize than the previous login component. You can also decide the wording of the emails and messages that are sent by the system. And, as a bonus, if you do not have your own accounts for sending text messages and emails, we provide that for you, too.
For systems that have already been developed, the Quick Setup Genie works in that case, as well
We think you'll find these features will provide you with an immense head start on your next application.
Get More Product Feature Reviews and Development Tips at Alpha DevCon 2021
These types of new product features and shortcuts are an example of the type of tips you'll learn when you participate in the
Alpha DevCon 2021
user conference. The virtual event runs October 5 - 8, 2021, and is the premier event for Alpha Anywhere developers to learn about new product features, tips and tricks for faster and better software development, and a glimpse into future product roadmap plans.
Not a Current Alpha Software Customer? Get Free Low Code Software