Over the last two years, we have seen an increasing number of Microsoft Access developers adopting Alpha Anywhere.
When asked why they're switching to Alpha Anywhere, these developers explain that they're unsatisfied with Microsoft Access for building web applications. This trend is accelerating with the urgent business need for mobile apps.
You'd be surprised to learn just how many large and regional companies still rely on Microsoft Access as their database solution. Microsoft Access software developers with years of experience are left high and dry. Microsoft failed to offer a solution for taking MS Access databases to mobile devices.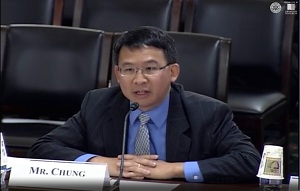 Luke Chung is a leading developers using MS Access and a respected source of information in the MS Access community. Below is what Luke has to say about MS Access 2013 for building Web Applications
"Microsoft Access 2013 web solutions let you create browser-based sites that people with rights to your SharePoint 2013 server can run without having to install anything on their machine.
Deployment is very easy. This supports any browser that SharePoint supports including Windows, Mac, and mobile devices. Though running in SharePoint, the data is stored in SQL Server which was not the case for Access 2010.
The significant limitations of this platform are the inability to separate the application from the database, which updates are made on the production platform and it can't be used to point to an existing SQL Server(or Access) database.
The reliance on the macro language offers far fewer capabilities than VBA or .NET, and though JavaScript code is automatically generated, it's not possible to modify it. Because it's a web solution, it cannot interact with desktop files or perform Office automation. There also isn't a report generator and the user interface is limited to what's offered."
Many developers face Luke's frustration: they've built Microsoft access applications that they cannot easily extend.
Now there's a solution for Professional Access Database Developers
Alpha Anywhere is the smart choice for MS Access developers who want to build powerful web and mobile business applications.
There is a free trial for MS Access developers interested in taking their MS Access programming to the next level. We also offer a tutorial on how to do this for anyone evaluating Alpha Anywhere.