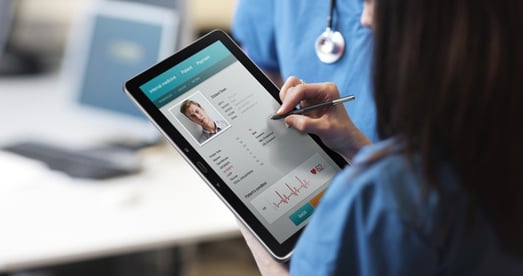 Originally published in eHealthNews UK

Lack of access to patient information in real-time is affecting the ability of 88% of community health workers to perform their roles, reveals a study of 17 healthcare organizations throughout the UK.
The study questioned community nurses, health visitors, mental health nurses, and matrons, among others. It underscored a strong need to access clinical information in real-time, and exposed how simple connectivity issues are impacting on the NHS' goal of going 'paperless' by 2018.

Over 85% of participants said poor device connectivity was preventing them from completing tasks, suggesting there is a requirement for applications that work both on and offline for maximum productivity..

Frequent lack of connectivity at the point of care is one of the biggest challenges facing mobile health workers and a key consideration for healthcare organizations when implementing successful mobile strategies in community environments.

70% of participants said mobile working technology had resulted in greater patient involvement in care and the management of conditions, and had also improved the quality of visits, with more time focused on treatment.

Almost a fifth of respondents said they spent more than ten hours a week, the equivalent of more than two hours per day, on a combination of traveling back to base to file reports, and other administrative tasks – time that could be spent providing enhanced patient care or home visits.

Accessing patients' clinical information via a mobile device at the point of care had helped lessen the stress of the daily workload according to 50% of the respondents, underlining the importance of user-friendly technology that focuses on the users

This study demonstrates the need for community healthcare workers to access seamless and secure information in real-time. Benefits include improved patient experience at point of contact, better service efficiency, and reductions in stress for front-line community health workers. Access to clinical information is thoroughly embedded at hospital and medical center locations, however, it has been very slow to gain momentum into community settings, and this must change to alleviate the pressure on mobile healthcare workers.


Keep your healthcare workers safe, conduct effective COVID-19 screening and manage the quarantine process with the AlphaMED Workplace Wellness App.