A new release is available for Alpha Anywhere. This release includes a few minor changes and several bug fixes, including the ability to customize filtering and sorting of Lists using the new Alphabet Button Search and pre-built List Column Selector button.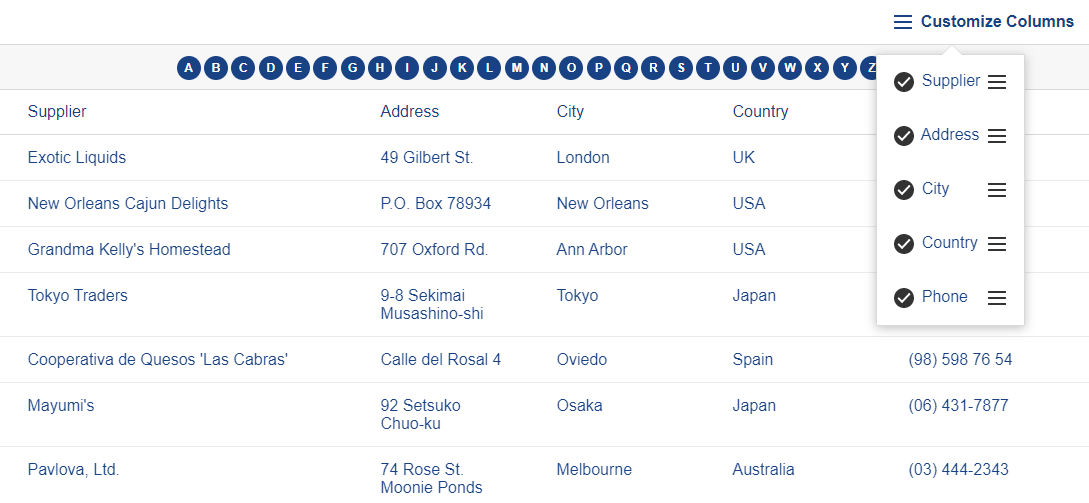 The Multi-select token control can also be configured to display in a right-to-left orientation for improved mutil-lingual support.
Bug Fixes:
Fixed a regression when publishing CSS files that were not at the top level folder of the Web Project
Fixed issue where thumbnails were not generated for a List Control with Image Capture if the image was submitted as base64 encoded data
Fixed issue where Grid component did not refresh when a child component's tab pane was closed.