Alpha TransForm 6.0 is now available! This release features a new design for the Alpha TransForm app, including a new Demo Mode for trying TransForm without the need to create an account. We've also added dispatch notifications for notifying users when they've been assigned a form, fully customizable form sorting and grouping within the mobile app, additional styles for headers, pages, and buttons, and expanded the TransForm API and TransForm Programming Language with several new methods for building out custom workflows.
Bulk Dispatch
Quickly dispatch mulitiple forms to your users with Bulk Dispatch. Bulk Dispatch can be integrated into workflows using the new API endpoints to generate and dispatch multiple forms.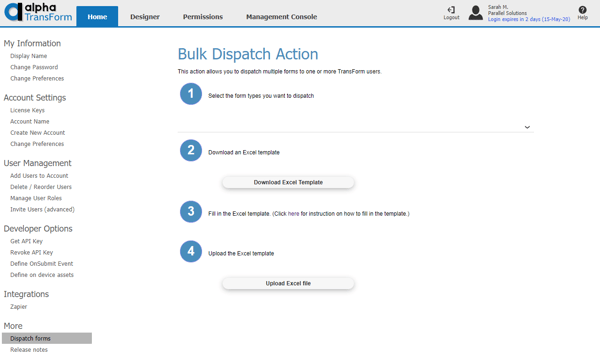 Notifications
Notify workers with an email or text message when a form is dispatched with Notifications. Notifications can be sent via email, text message, or both. Users can additionally customize their preferred method for receiving notifications directly from within the TransForm app.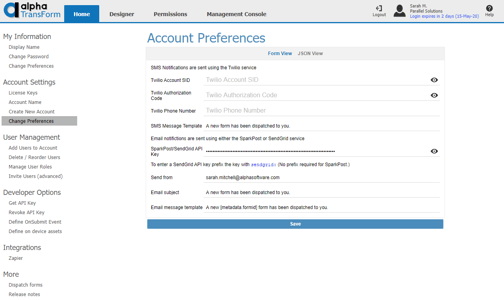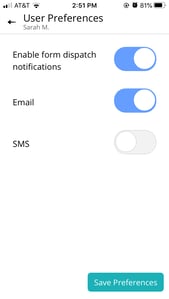 Custom Sorting and Grouping
Out of the box, TransForm provides the ability to sort forms by date, status, or type. With the new release of TransForm, you can fully customize sorting for your TransForm account, including adding your own sorting and grouping options as well as configuring the default sorting behavior used in the TransForm app.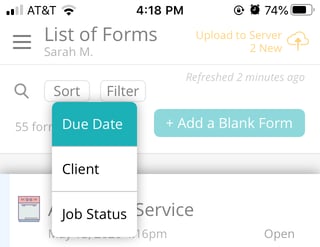 Dive into TransForm 6.0
Check out the release notes for a full listing of features. If you don't have TransForm, visit the Apple AppStore or Google Play to download TransForm and try it today!