As organizations look to meet reopening guidelines a new solution to digitize paper is here to help.
When companies, government and schools reopen, physical distancing will reduce direct contact between everyone. Material handling between parties, including paper documents, will be discouraged. Public health officials at the Centers for Disease Control encourage social distancing as a key method to prevent COVID-19 cases.
Paper forms are a challenge for companies looking to implement social distancing. How do you fill out an order form on paper and pass it to fulfillment from 6 feet away? What happens when a customer needs to fill out a form and hand it to a cashier? How do employees in an organization pass paper documents from desk to desk if they need to remain six feet away from each other? Do companies need to begin teaching paper airplane folding techniques?
"Before, digital could 'wait until tomorrow', but no longer. Digital delivery is now a business and health imperative," said Richard Marshall, founder of Concept Gap, a UK-based analyst firm. "You need to adopt mobile and web delivery immediately or risk customer and employee abandonment."
A New Way to Digitize Paper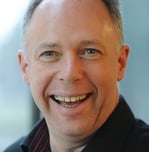 Alpha Software Corporation has announced Alpha TransForm software, which digitizes paper forms of any complexity in hours. The digital transformation solution is ideal for organizations across the United States that must quickly adapt to meet pandemic reopening guidelines. Turning paper into digital files makes it easier for companies in the United States to follow CDC guidelines for social distancing.
"Digital delivery is now a business and health imperative. Alpha TransForm is the ideal way for the digital-hesitant to get started," said Richard Marshall of Concept Gap.

Alpha TransForm makes it easy, fast and affordable for companies to to digitize documents and finally go paperless. Mobile forms collect richer data, reduce data entry errors, and share data faster. Like document imaging, mobile forms also enable significant savings on storage space and management of paper files.
All Alpha TransForm apps are cross-platform, include the latest mobile features and have extensive built-in security. The apps work with or without a WiFi or a cell signal. Learn more about digitizing paper forms and try the new Alpha TransForm release.
Further Reading: