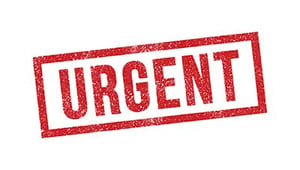 If you ever wondered whether it's time to accelerate your digital transformation, the coronavirus pandemic has a message for you: Do it double-time now, or your business may go away.
That's the message from countless CEOs, business leader and analysts. For a start, consider what Microsoft CEO Satya Nadella said about business in the United States as a whole when announcing Microsoft's recent quarterly earnings: "We've seen two years' worth of digital transformation in two months."
---
"Businesses that once mapped digital strategy in one- to three-year phases must now scale their initiatives in a matter of days or weeks," warns McKinsey.
---
Not convinced yet? McKinsey's recent report, "Digital strategy in a time of crisis" starts by noting, "If the pace of the pre-coronavirus world was already fast, the luxury of time now seems to have disappeared completely. Businesses that once mapped digital strategy in one- to three-year phases must now scale their initiatives in a matter of days or weeks…The COVID-19 crisis seemingly provides a sudden glimpse into a future world, one in which digital has become central to every interaction, forcing both organizations and individuals further up the adoption curve almost overnight. A world in which digital channels become the primary (and, in some cases, sole) customer-engagement model, and automated processes become a primary driver of productivity—and the basis of flexible, transparent, and stable supply chains. A world in which agile ways of working are a prerequisite to meeting seemingly daily changes to customer behavior."
A ZDNet special report, "COVID-19 crisis pushing organizations deeper into digital transformation," puts it this way: "All along, digital transformation has been mainly seen among businesses under competitive threats such as tech-savvy industry disruptors. COVID-19 may be the mega-event that pushes everyone toward digital transformation."
A survey of IT leaders by OpsRamp, during the pandemic, "Thriving in the New Normal," shows that businesses have taken that to heart. It found, "Despite a spending slowdown due to economic uncertainty, 73 percent of IT operations and DevOps leaders expect to either accelerate or maintain their digital transformation initiatives and projects."
However, companies face significant issues when trying to do that, because revenue loss during the pandemic has been extreme, and they're looking to cut operating costs. IDC now estimates that worldwide IT spending will decline by 2.7 percent in 2020 due to the economic impacts of the pandemic. According to Stephen Minton, program vice president in IDC's Customer Insights & Analysis group, "There will be pockets of opportunity for software and related services during the next six months, as organizations create response measures focused around increased remote work and collaboration, Organizations that are further along the digital transformation and cloud migration scales are likely to be best-positioned in terms of integrating these technologies into effective and agile response plans."
But the OpsRamp report warns, "Freezing critical IT spending might put you out of business."


Spurring Digital Transformation Without Big Spending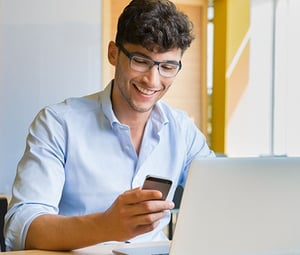 There's a way to accelerate your digital transformation project without big spending, though: Use low-code and no-code development tools. They can speed digital transformation by tapping the power of citizen developers as well as increasing the productivity of IT. A Hackernoon article, "Competitive Advantages Follow the Democratization of Technology," notes that with a no-code platform, businesses "can build the technology they need, without having to rely on teams of developers. Instead, they can get new, innovative ideas from anyone in the company, even Drew in accounting….No-code platforms are the key to improving competitive advantage. By opening up the transformative power of developing to everyone in a company, you can boost productivity. You can ensure disruptive ideas can come from any part of your company, despite any lack of technical skill. And you can even bring your company into the future by creating truly bespoke software solutions quickly and easily, testing and improving things as you work."
Alpha Software products are ideal for companies of all sizes that want to build powerful business applications and apps to digitally transform their businesses.
Alpha TransForm is the only platform that allows one to build offline-capable enterprise mobile data capture apps in hours versus weeks (required by low-code platforms).
Alpha Anywhere is the top-rated low code development and deployment platform for building enterprise grade desktop web and robust offline-capable mobile applications rapidly. Deployment can be on the Alpha Cloud which has deployment in multiple centers globally or via self-hosting. Learn more about Alpha TransForm and try it free for 30 days.
To speak to someone from Alpha, to get a demo or to ask questions, simply email custserv@alphasoftware.com