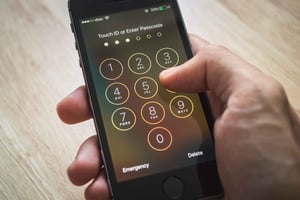 Mobile-first app development has become increasingly important, but plenty of businesses haven't yet realized that they need to start paying attention to protecting their mobile apps from hacks. So concludes the NowSecure blog post "Why Mobile-First Businesses Must Invest in App Security." The post puts it bluntly: "Mobility has revolutionized the way customers interact with brands and paved the way for mobile-first businesses. We know that attackers will follow the traffic as they always do. But while mobile app risk continues to increase, security spending continues to fight the battles of yesterday and hasn't shifted to safeguard the mobile attack surface."
There are plenty of good reasons why companies should make the move to mobile-first development. Statista says that in 2018, 52.2 percent of all website traffic worldwide was mobile — and that number has certainly grown since then.
In addition, in 2018, Google started to use a company's mobile website rather than its non-mobile website for indexing. Google calls that "mobile-first indexing." Google explained, "Mobile-first indexing means that we'll use the mobile version of the page for indexing and ranking, to better help our – primarily mobile – users find what they're looking for."
One more important statistic: By 2021, eMarketer projects, mcommerce will represent the majority of ecommerce spending.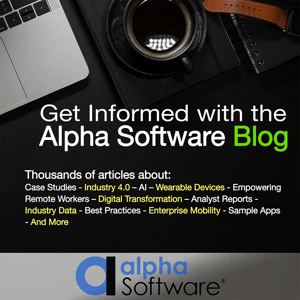 At the same time that mobile traffic outpaces non-mobile traffic, though, mobile apps remain extremely vulnerable. NowSecure claims that 85 percent of public mobile apps "have security vulnerabilities stemming from insecure data storage, network communications or coding practices."
It doesn't have to be that way, as I've written in my blog post, "What To Know About Low-Code/No-Code Platforms & Security." One way to build great apps that are also secure is to choose a low-code/no-code platform that includes security built right into it. An article in Dark Reading, "In App Development, Does No-Code Mean No Security?" points out that Mounir Hahad, head of Juniper Threat Labs at Juniper Networks believes that the right low-code/no-code platform may be even more secure that other development tools. That's because low-code/no-code platforms assume that whoever is writing applications will not have a background in security, and so take care of a lot of security issues by themselves. He notes that with these platforms, "There's a huge step up [in security] because there is a common denominator as far as security best practices and implementations that framework providers build into their own SDLC [software development lifecycle]."
The upshot in all this? You need to move to mobile-first development, and for top security choose a low-code/no-code platform that has security built directly into it.
Choosing the Right Low-Code/No-Code Platform with the Best Security
Alpha TransForm and Alpha Anywhere are no-code/low-code business app development tools built with enterprise requirements, like high level security, in mind. Alpha Anywhere has the unique ability to rapidly create mobile-optimized forms and field apps that can easily access and integrate with any database or web service and can exploit built-in role-based security or robust offline functionality. Alpha TransForm and Alpha Anywhere can work independently or together as a single platform and are well-suited for both IT, citizen developers and other staff. Alpha TransForm helps business users craft online or offline mobile apps in minutes that utilize the latest mobile features (camera, GPS, etc.) for fast, accurate data capture. Learn more take a free trial for 30 days