As a public service during the COVID-19 pandemic, Alpha Software will feature apps built using Alpha Anywhere or Alpha TransForm that aid companies or the public during this time. The app featured today, built by Alpha Software partner 405 Technology, offers help to the many restaurants, food stands and food trucks that now need to move to online or contactless ordering, payment and curbside pickup in order to comply with new social distancing guidelines and reopen safely..
---

The Snack Monkey by 405 Technology is used for contactless ordering and payment of food and concession stands. It was originally targeted at youth sports and school venues, but has been reengineered to help companies doing online ordering in response to social distancing guidelines for food stands and restaurants during the COVID-19 pandemic. In many states, a condition for re-opening venues requires that currency be eliminated and that social distancing be respected (i.e., no lines of people waiting to make purchases). These requirements have resulted in demand for The Snack Monkey contactless payment app quadrupling, as businesses take the required steps to reopen.
The Snack Monkey allows venues to post their menus and prices on a free app available for download by their customers. Once downloaded, the customer easily sets up an account and credit card payment information in the app. The customer can then access the menu items for that specific venue and event and place an order and pay for it, right from their mobile phone. Once prepared, the venue alerts the customer, via text, that their order is ready to be picked up at the concession stand.
Mobile app orders show up on an order management tablet for concession workers to receive, fill and alert the customer with the click of a button! Once the customer shows up at the window, they simply show the concession worker the text that matches the order and pick-up their items. Payment transaction has already taken place! The concession worker then clears the order from the screen with another click of a button.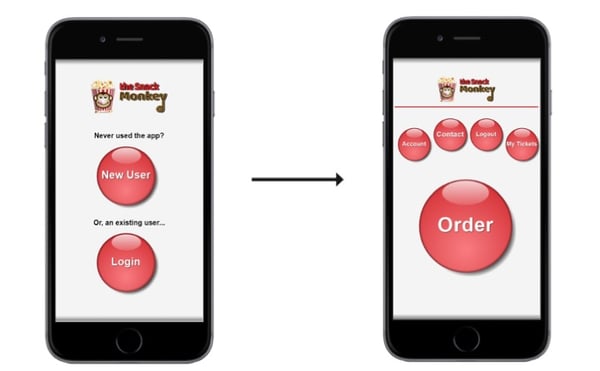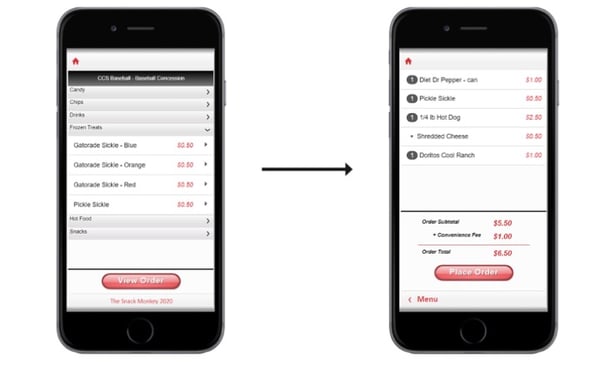 No more customers standing in lines at windows waiting to order, fumbling with cash and credit cards and then standing around waiting for their order while missing the action on the field. Concession workers also benefit from increased public health, reduced lines, impatient customer interactions and money handling, allowing them to focus on filling orders. It's a true win win!
The Snack Monkey was built by 405 Technology using the Alpha Anywhere platform. Click to learn more about The Snack Monkey and see product details and additional screenshots.
The Snack Monkey is a system that offers a POS, Order Picker, Inventory and Sales reporting as well as a customer mobile app. To learn more and purchase The Snack Money it for your business, visit: https://www.thesnackmonkey.com/
To learn more about 405Technology and their mobile app development services, visit: https://www.405technology.com
Get employees screened for COVID-19 and back to work with the AlphaMED Workplace Wellness App.