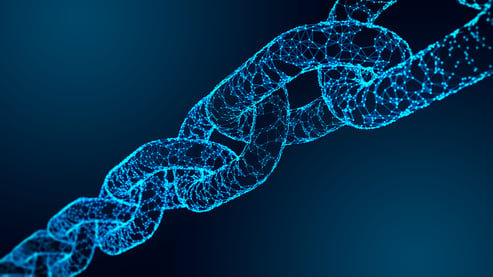 The Digital Data Chain is critical for every organization involved in the production, manufacturing, supply chain management, and supply of products, especially when viewed through the lens of Industry 4.0.*
(*Industry 4.0 (the Fourth Industrial Revolution or 4IR) refers to the shift of the manufacturing sector to digitalization, in which there is a growth in data and connectivity, robotics advancement, analytics, and human-machine interaction.)
What is The Digital Data Chain?
Why the emphasis on The Digital Data Chain? The Digital Data Chain was introduced by the Digital Data Chain Consortium to ensure that all technology, equipment, documentation and its formatting, and end devices all conform to The Digital Data Chain requirements.
Before its inception, suppliers and their sub-suppliers, plant operators, manufacturers, and others lacked defined shared standards and technology. As a result, there were numerous issues, from missing information on documentation to delays in production and equipment repair.
Alpha Software's Role in Facilitating the Digital Data Chain
With the spread of digitalization throughout the manufacturing industry, companies are crying out for a smooth transition to using technology, including digital dashboards and mobile applications. One of the tools facilitating streamlined and necessary change are Low-Code and No-Code Platforms.

Alpha TransForm Manufacturing Solutions

enable manufacturing businesses to reduce the over-reliance on paper clipboards and move toward designing functional mobile apps to automate quality management and manual business processes. Alpha's platforms also ensure improved communication between plants in different locations, one of the main aims of The Digital Data Chain, as we will discuss.
The Digital Data Chain and a Standardized Information Exchange
Picture walking into a conference where industry leaders are communicating in different languages. One cannot understand the other, leading to confusion and misunderstanding.
The Digital Data Chain consortium solved this challenge by adopting Industry 4.0 efficiently and swiftly through standardized information transmission between plant operators, service providers, and machine and component manufacturers.
Document Management Issues
In simpler words, each manufacturing plant contains sub-units, multiple machines, and myriads of sub-components. Each supplier part has corresponding documentation, including maintenance instructions, data sheets, certificates, and more. As documentation comes from divergent suppliers, the format and method of delivery are different.
With this almost endless stream of paperwork, documentation management becomes labor-intensive. In addition, the documentation is in a mix of digital and paper forms and distribution methods, creating an obstacle to fluid information exchange.
As a result, matching documentation to machine components becomes tedious. Finding information during an equipment's lifecycle is like "finding a needle in a haystack". For example, mislaid or absent documentation causes delays in setting up production plants. Another issue is repairing equipment delays because of missing or undiscoverable spare part lists.
Legal Problems
There are various legal issues because test certificates are not always traceable for submission. Because of restricted access to only specified software and not all end devices, different formatting is a problem. Missing or unlocatable information means inefficient workflows, leading to time and process bottlenecks.
Setting up the Digital Chain Consortium addressed all these problems. By adhering to The Digital Data Chain, information is accessible when and where needed, in a suitable format and on any device. To implement successfully there are still three conditions to fulfil.
Setting Up a Uniform Information Exchange Platform
The three aspects of The Digital Chain include:
Unique Identification of Components and Machines while ensuring adherence with IEC 61406
The uniform provision of documents in accordance with VDI 2770, and…
Provision of and access to information through an information exchange platform (IEP).
Let's tackle these three aspects in more detail.
Uniquely Identify Objects
To accomplish this all components, sub-units, and machines must have an Auto-ID in accordance with IEC 61406. Each serialized manufacturing product needs this ID displayed as a QR code or NFC tag on the identification label.
Uniform Documentation Provision
Companies ensure uniform documentation is provided in the form of a VDI 2770 container, including aligning with its format, structure, and document classification conditions. Documents need to be in PDF/A format, making information accessible through various devices in the future.
Documents are in a nested folder structure that reflects the product's organization. Every serialized product has an allocated folder, facilitating easy retrieval of instance-specific details. Consequently, multiple documents are associated with each product, requiring classification with metadata per VDI 2770. This approach enables swift access to information and storage in a machine-readable format. Information also needs to be accessed through a cloud-based information exchange platform. By following these conditions, manufacturers, service providers, and plant operators benefit from increased access to and sharing of data and information.
The Benefits of the VDI2770 Container
The VDI container benefits businesses in a variety of ways. One of the most crucial is the capacity to create a *Digital Twin. Production processes are integrated within the VDI 2770 container, allowing a business to build a Digital Twin automatically. The Digital Twin and its associated VDI2770 compliance documentation can be shared directly with the customer or plant operator.
*A Digital Twin replicates any product line, end product, or any real-world situation in the production process. It does this by capturing, mapping, and organizing process variables in a database accessible to the entire organization.
The Advantages of The Digital Data Chain
One of the main advantages of fully implementing The Digital Data Chain is it makes information more accessible during any machine or components lifecycle.
For example, if a service technician needs to get information on the maintenance of a production plant, they'll take a QR scan of any of its machines. The Information Exchange Platform allows direct access to the VDI packages assigned to this specific plant.
Bottomline: The Consequences of The Digital Data Chain
While almost all organizations find change hard. Sometimes it is necessary for everyone's benefit. A great example of this is The Digital Data Chain. It ensures that whether we are talking about manufacturers, service providers, plant operators, or suppliers, all benefit from adhering to compliance.
As a result, there is better access to information, fewer process delays, and improved customer satisfaction. Digitalization capabilities are also enhanced, allowing a smoother transition to Industry 4.0 and beyond.
We can help you establish a digital data chain at your organization. Talk to us today.