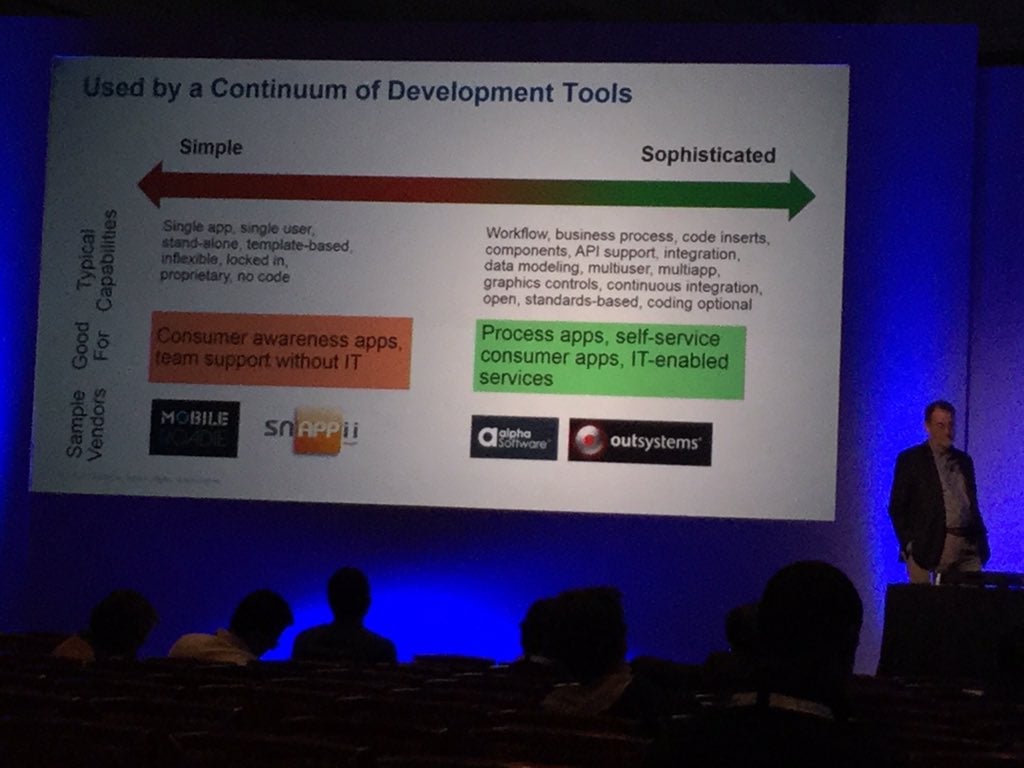 Gartner Analysts Richard Marshall and Van Baker Present "Picking the Best New Mobile AD Tech: MBaaS and RMAD" at Gartner AADI 2015



Las Vegas is a city that never sleeps, and this week the Alpha Software team experienced that first hand. Our team is in Vegas, talking rapid mobile application development with close to 2,000 IT professionals at the Gartner Application Architecture, Development and Integration Summit. In the first few hours of the event, our team had already met with 40 enterprises looking to accelerate mobile app development at their organizations and the traffic and meetings have only been fast and furious since then. Alpha Anywhere received a lot of attention when Gartner analysts Richard Marshall and Van Baker mentioned it as a "sophisticated" rapid mobile application development (RMAD) tool in Thursday morning's presentation, "Picking the Best New Mobile AD Tech: MBaaS and RMAD."

Hot topics that IT executives are discussing with us in our booth include speed to market, data integration, app security, offline capability and UI for touch screens. In particular, an mobile optimized forms app created by our CTO Dan Bricklin is creating the most buzz. This demo showcases the type of experience we're been talking about with our mobile optimized forms capability in Alpha Anywhere:

Alpha Software Mobile Optimized Forms Example: Concrete Mixer Truck Inspection Demo



Our team looks forward to more compelling discussions about how Alpha Software can help enterprises solve more mobile app challenges the final day of the event.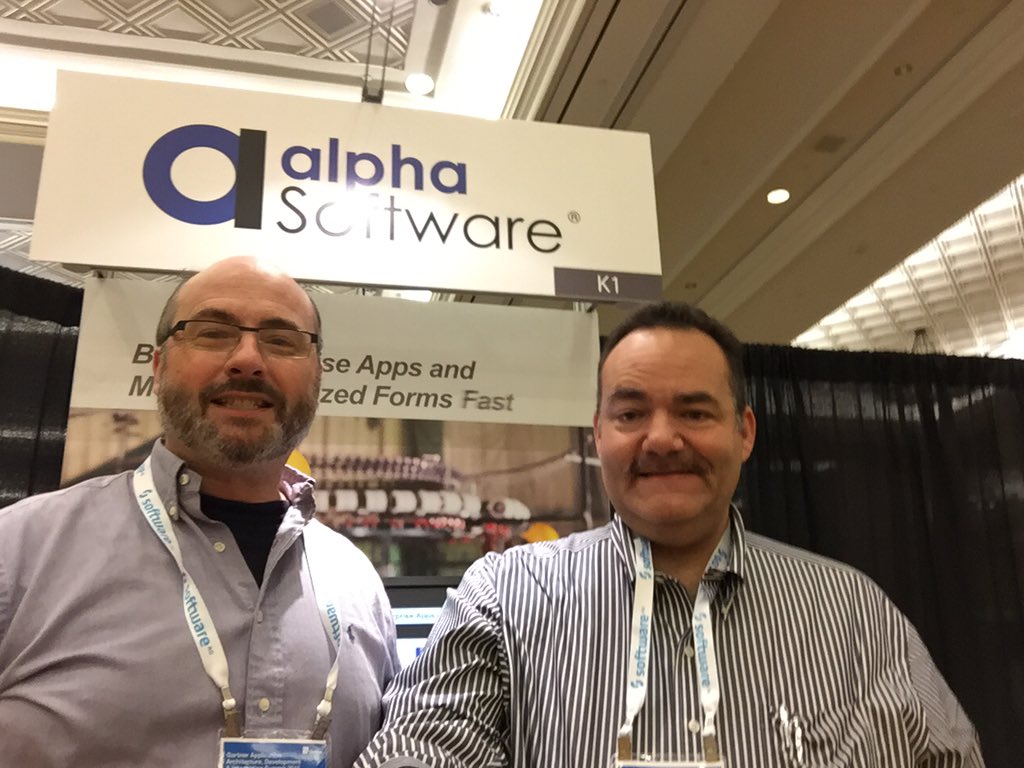 VP of Product Marketing Dave McCormick and VP of Sales Morris Porter welcome visitors to the Alpha Software booth at Gartner AADI in Las Vegas
To learn how Alpha Software can quickly help you get your mobile app project or initiative going, contact us.

Read why Gartner called out Alpha Software in the 2015 Magic Quadrant for Mobile Application Development Platforms.