It's been 9 months since we introduced Alpha TransForm, a unique and exciting mobile app development environment for building and deploying offline-capable enterprise grade mobile apps in dramatically less time than it would take if one were using alternative low-code platforms, which require weeks or months to product finished apps. Customers find that the prime use case for Alpha TransForm is converting paper forms and manual workflows into mobile apps.
While we've produced many examples of apps built in minutes using Alpha TransForm, I wanted to share a brand new example of a paper form replaced by a TransForm app. This Alpha TransForm app, built by one of the largest injury law firms, digitizes the processing of paper workers' compensation forms.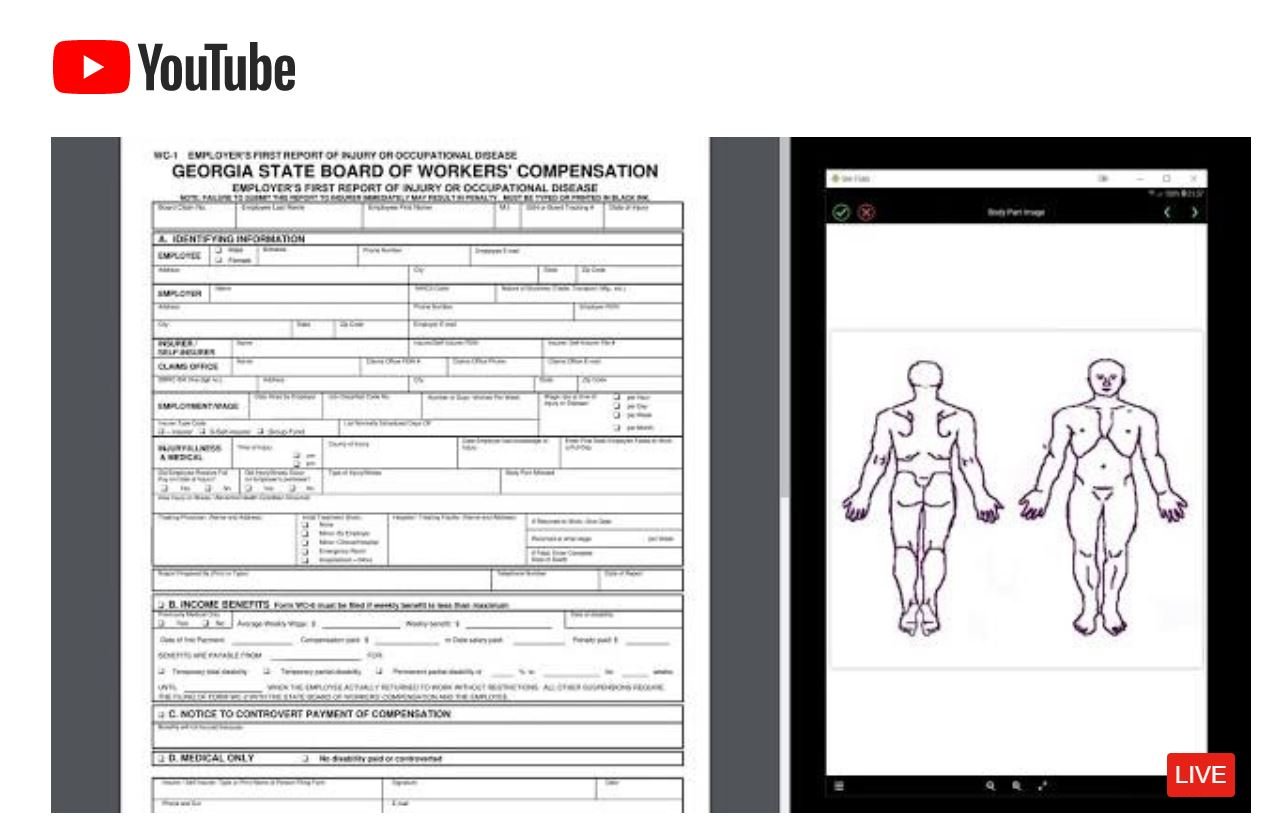 https://www.youtube.com/watch?v=hf_64Lt1dkQ&feature=em-lsb-owner
View more Alpha TransForm examples, including: Health and safety audit, patient intake (built in 4 hours for a major hospital in NYC), safety checklist (built in 2 hours), surgery (built in 2 hours), medical research (built in 2 hours), fire inspection (built in 11 minutes), patient intake and summary (built for a physical therapy chain).
---
In addition check out this recent blog for more video examples of
powerful mobile apps built rapidly in Alpha TransForm
---
Build Secure, High-Performance Mobile Apps with Advanced Reporting
Need these types of apps for your business? Alpha TransForm helps companies craft online or offline mobile apps in minutes without coding. The environment leverages a trusted app development platform (Alpha Anywhere) used by thousands of companies worldwide to deliver enterprise apps with the latest mobile features (camera, GPS, etc.) to speed data capture on mobile devices. If more power is needed, Alpha TransForm offers its own programming language for adding advanced features. For experienced developers, the comprehensive Alpha Anywhere platform goes even further, with the unique ability to rapidly create mobile-optimized forms and field apps that can easily access and integrate with any database or web service and can exploit built-in role-based security or robust offline functionality.
Learn more and take a free 30-day trial.