Build mobile and web apps
for free!
Developers who need to develop apps and test them extensively before move to production have requested a free community edition of Alpha Anywhere. Business and SaaS developers wanted the freedom to create all the apps they need and conduct user testing without the time constraints of a 30-day free trial or the cost of a production license.
We are pleased to offer developers
Alpha Anywhere Community Edition
, a free

full

version of Alpha Anywhere Developer for building web and mobile apps running on Alpha Cloud.
Full Power of Low-Code Without Up-Front Costs

Alpha Anywhere Community Edition removes the limitations of a free trial or licensing costs while you build your apps, prototype them and conduct user testing.

Like the Alpha Anywhere Developer Edition, you can use the Alpha Anywhere Community Edition to build a very wide range of powerful web applications as well as offline-capable mobile applications for iOS and Android. This is the best of both worlds - the full power of a leading low-code app development platform, without the cost. This new free development environment, rated one of the best app builders, allows you to:

Develop at your own pace without any costs or time limits
Build an unlimited number of cross platform apps
Choose a cloud package and deploy directly to Alpha Cloud whenever you're ready
---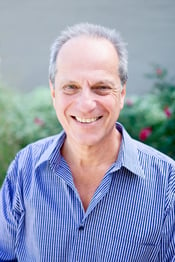 "This is the product developers have been asking for. The speed of low-code, the power of full-stack development and an unlimited sandbox development license to explore and test at will.
By offering Alpha Anywhere Community Edition right now, we hope to empower developers to build the critical apps businesses need to support remote work forces, while helping them during an uncertain financial time."
- Selwyn Rabins, President, Alpha Software
---
Leverages the Power of the Cloud
Apps created with Alpha Anywhere Community Edition are deployed to the Alpha Cloud. New Alpha Cloud plans that start at $99 per month, making it affordable when it comes time to deploy. recently announced affordable Alpha Cloud plans allow you to focus on development and eliminate worries about:
staying on top of critical security patches

correctly configuring load balancers & network infrastructure

auto scaling on demand and paying only for what you use

hardware failures

setting up multiple deployments of published apps

rolling forward and backwards between published versions of apps

staffing limitations

.
---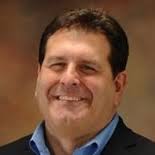 "I think Alpha Cloud is a game-changer for app development teams.

I don't know of another company you can pay $99 month to deploy your enterprise web and mobile application and have access to a database."
Tom Ritter, CIO at EIS
---
If at any time you want to deploy applications on-premise or build Windows desktop applications and the DBF file format, you can can get the paid "Alpha Anywhere Developer" license.
Use Alpha Anywhere Community Edition to learn app development, prototype new apps, customize app templates and test with end-users. When you're ready you can deploy your apps for $99/month.