Last week, I wrote about how artificial intelligence will dramatically change how the construction industry operates in the next few years. But there's an associated technology called Building Information Modeling (BIM) that's already making big changes. The combination of Building Information Modeling and mobile could be more revolutionary than AI for the construction market.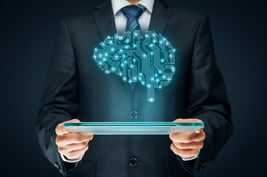 BIM isn't pie-in-the-sky technology. It's here today and growing. Today, BIM is a $3.56 billion market, says a report by MarketsandMarkets, and will more than double, to $7.56 billion, by 2020.
The U.S. Army Corps of Engineers is a big enough believer that it's established a CAD/BIM Technology Center. The center notes that BIM "can provide vast savings in cost and time" for construction projects. The center has been so effective that it's been awarded two Vice President's Hammer Awards for Excellence in Reinvention of Government.
BIM is being used in the construction of a new Engineer Research and Development Center for the Army Corps of Engineers. The corps notes that the use of BIM for the project has led "to more efficient field construction schedules, reliable costs, and reduced waste due to rework."
The construction is pushing BIM to use new capabilities as well — 4D models of the building being constructed. That fourth dimension is time. The corps explains, "The construction of 4-D models enables the architect, engineer, contractor and customer of a construction project to visualize the entire duration of a series of events and display the progress of construction activities through the lifetime of the project."
Building Information Modeling and Mobile Apps

Mobile technology makes BIM even more powerful. Clients, architects, engineers and contractors can collaborate using BIM via mobile apps. Bryce Finnerty, CEO and founder of Texas software consultancy HingePoint, which uses BIM, told Engineering.com, "When we do BIM models for our clients, we deliver them here on mobile apps."
Read about the Army Corps of Engineers CAD/BIM Technology Center.
Read how BIM is being used to construct a new Engineer Research and Development Center for the Army Corps of Engineers.

Combine BIM, AI and Mobile Apps Using Alpha Anywhere
Alpha Anywhere is a great tool for companies in the construction industry, whether they're using BIM or not. Alpha Anywhere can be used to build offline field service apps, building inspection apps, and much more. See how Alpha Anywhere can help with construction apps.
Read how an international construction equipment rental company built an enterprise platform with Alpha Anywhere to run the company and save tends of thousands of dollars.
Download the source code for a free mobile construction inspection app and project punch list app, or register for a free webinar that will teach you how to build your first construction inspection app in an hour.
---
Alpha Software can help you meet your construction needs. We offer pre-built punch list, non-conformance and home inspection apps or can build the app you need. Learn about Alpha Software Construction Apps.