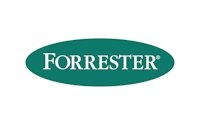 CIOs are caught in the middle of a dramatic transition from a focus on internal, operational, and employee-facing IT systems to focusing on external, customer-facing business technology (BT) systems that deliver the digital business capabilities modern business require. CIOs' careers hinge on how well they manage that transition. And one of the most important ways they'll be judged is on how well they manage this transition and how well and quickly their companies develop the related mobile apps. So concludes the Forrester report, "CIOs' Top Five Career-Ending Digital Transformation Challenges," by Bobby Cameron.

One of CIOs biggest challenges, the report says, is that they've been "saddled by mistrust generated from past failures." And above all that means how they handle mobile. The report warns, "Technology users' expectations come from their mobile experiences — from the mobile mind shift. They want to know why your tech management organization can't deliver similar rudimentary, fundamental solutions. As a consequence, governance becomes difficult when you introduce new capabilities — like fast-cycle updates to websites and mobile apps."

Another issue that can lead to CIO failure is not hiring and training staff with the skills needed for rapid mobile app development and data integration. The report notes that as older tech workers retire, younger ones need to be hired with those skills. It says, "Young people today want to work with the new technologies that underpin digital transformation, such as mobile and big data, not with legacy's tired tech."

Thinking small when it comes to mobile, the report says, will also kill a CIO's career. CIOs too often see new technology as merely a slightly upgraded replacement for old technology, rather than a way to transform the business. The report says, "You are probably driving today's popular technologies — like mobile, cloud, big data, analytics, and social — as if they were standalone destinations of their own, only useful as replacements for pieces of the old technology puzzle. Big data, for instance, can be mistaken as being only the latest tool for the traditional business intelligence (BI) team — missing the opportunity to take high-volume flow data and transform it into insights that drive actions to enhance CX (customer experience)."

The upshot of all this? If you want a long, successful career as a CIO, be smart about how to mobilize your enterprise and how to develop mobile apps.

Read how Alpha Software is helping companies transition their organizations and meet the challenges of mobile.