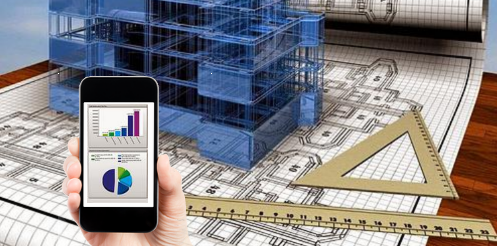 Managing construction projects is a difficult job, involving hundreds or more workers, scheduling heavy equipment use, and handling complex work flows and schedules. When the projects are done in multiple countries, the task became all that more demanding. So construction companies are always looking for better ways to handle their big jobs.

That's why Zerock Construction, based in Lebanon, turned to Alpha Anywhere for a project management and procurement control system. Zerock Construction is a group of construction firms operating throughout Africa and the Middle East whose clients include governmental and private customers in Nigeria, Mozambique, Congo, and Lebanon. Zerock need to develop a centralized system to track projects in multiple countries, including building a new back-end database engine to replace an existing Microsoft Access system.

Alpha Anywhere Improves on Microsoft Access
Zerock Construction's move to Alpha Anywhere began when the Saipem Company became part of Zerock. Saipem was using a construction management system developed by DesignPMS, which was founded by Bachir Georges Yazbek. That system was build using Microsoft Access. Access database could not handle their back-end data integration needs. But once Saipiem became part of Zerock, the Access system had to be scrapped. Zerock is a multi-site, multi-country company, and both Saipem and Zerock needed a new system that would centralize their data and reporting system while allowing for access to the system anywhere in the world via the Web and mobile devices. Access could not build applications for Web and mobile access.

Bachir chose Alpha Anywhere as the technology best-suited to his needs. "Alpha provides us the flexibility and features we needed, without tying us to an individual vendor. It is ideal for building Web portals and mobile apps," he says.

Using Alpha, Bachir built an enterprise resource planning (ERP) solution called webPCM. The solution manages every aspect of construction projects in several nations, including procurement, payroll, client certification, material transit and logistics, delivering engineering documentation, and tracking the progress of individual projects. It also helps manage more than 600 pieces of heavy equipment including cranes, excavators, and bulldozers.

The result? Bachir says that "Without Alpha Anywhere, I would have had to outsource development to an outside software company because we needed a sophisticated system with a strong back end, and we couldn't have built that ourselves. But with Alpha were able to do it. We've saved at least 50% in costs and time."

For more details, you can read the entire case study here.