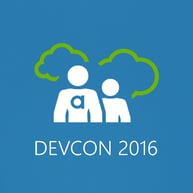 This week, Alpha Software unveiled the executives and developers set to speak at the Alpha DevCon 2016 conference, September 21 — 23, 2016 in Danvers, MA. This year's event will focus on the challenges, solutions and hard ROI benefits of mobilizing business processes. Speakers include executives and developers driving and executing some of the most innovative B2B and B2E mobile and web app projects in business today.

On Wednesday, September 21st, the conference will host a panel of executives in a discussion of current and future mobility trends, as well as challenges enterprises must combat to successfully move to mobile. Executive panelists include:


Bruce McKinnon Sr, Director of Clinical Systems Development at MedStar Health
Tom Ritter, Vice President of IT, Caraustar Industries
Some of the best opportunities to learn about how to build successful apps come from hearing how your industry peers are overcoming development challenges and succeeding. Case studies presentations during the conference include:


Merrick Pet Care (a Nestle-Purina Company) Mobile Sales App
Presenters: Wayne Freeman, Director of Information Technology, Merrick Pet Care and Mike Conti, Vice President of Development, Clients First
Chicago School District Use of Mobile Optimized Forms
Presenter: Rich Kerr, President, Rich Kerr & Associates
Hayat Communications Mobile Optimized Forms for Field Services
Presenters: Nikos Kanatzis, Group Head of Systems Integration, Hayat Communications and Dan Bricklin, CTO of Alpha Software Corporation
Warren County, New York Budgeting App
Presenter: Jeremy Scrime, Senior Computer Systems Analyst/Programmer, Warren County, and Dion McCormick, Director of Customer Solutions, Alpha Software Corporation
OERCA Mobile and Field Application for Zoological Management
Presenter: Steve Workings, Custom Database Consultant, IADN
Learn about the Alpha DevCon 2016 Most Innovative Business App Contest.