We're pleased to announce that this year's opening keynote at Alpha DevCon 2016 will be tech author and B2B social media strategist Paul Gillin. His keynote, "Tech Stuff that Will Rock Your World," is slated for the morning of Wednesday, September 21st.

The world's collective knowledge is now at our fingertips via our mobile devices, and mobile access is changing the nature of relationships between consumers and producers. In his keynote, "Tech Stuff that Will Rock Your World," Paul Gillin will discuss some of the latest tech innovations that are about to rock our world – from big data to predictive analytics to robots – and explore critical questions such as, "Will all this innovation lead to a better quality of life or mass unemployment? Will there be such a thing as privacy when our every move is documented and analyzed? Does privacy even matter?"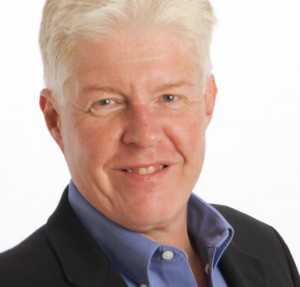 Paul Gillin is a writer, speaker and online marketing consultant who specializes in information technology and social media. He's published hundreds of articles about technology-enabled new media and five books, including The New Influencers, Secrets of Social Media Marketing, The Joy of Geocaching, Social Marketing to the Business Customer, and Attack of the Customers. Paul is a veteran technology journalist with over 25 years of editorial leadership experience. He was editor-in-chief and executive editor of Computerworld magazine for 12 years and founding editor of TechTarget, a leading online technology publisher. For the past two years Paul has been enterprise editor of SiliconAngle, a news site that specializes in big data, cloud computing, IT infrastructure and mobility.

This year's Alpha DevCon 2016 conference, September 21 — 23, 2016 in Danvers, MA, will focus on the challenges, solutions and hard ROI benefits of mobilizing business processes. Speakers include executives and developers driving and executing some of the most innovative B2B and B2E mobile and web app projects in business today.

Read about other enterprise executives and developers slated to speak at Alpha DevCon 2016.

Register for the Alpha DevCon 2016 conference or pre-conference Training.