Mobile apps play a vital role in improving both customer experiences and employee experiences. Both contribute to high customer satisfaction and customer loyalty.
The importance of mobile apps is well documented, and by now most companies recognize that if they haven't already built one, it's time to do it now.
Apps are important not just for the customer experience but for employee experiences as well. Well-designed and implemented mobile apps can deliver the best customer experience. They can also enhance the employee experience. In this blog post, I'll offer more details.
How does employee experience affect customer experience?
Many companies focus primarily on customer experiences but pay far less attention to their employees' experience. Increasingly, though, they're beginning to recognize that improving the employee experience is vital to improving the customer experience as well.
The best evidence of that comes from the IDC survey, "Market Analysis Perspective: Worldwide Employee Experience Management Strategies, 2021." In an article accompanying the survey, IDC sums up the survey results: "85% of respondents to the IDC survey mentioned agree that an improved employee experience and higher employee engagement translate to a better customer experience, higher customer satisfaction, and higher revenues for their organization. In fact, 62% said that there is a defined causal relationship between EX and CX and that the impact was 'large' or 'significant' and measurable. Over half (58%) indicated that customer satisfaction is a key metric in evaluating employee productivity."
What is a good employee experience?
So what, exactly is a good employee experience? The blog post "What makes a great employee experience?" says these are among the most important elements:
Great leaders and acknowledgment Employees want to both have top-notch leadership, and a sense that their company values their work and what they have to offer. The article explains, "A culture where managers and peers are consistently recognizing each other in a frequent and meaningful way gives people a greater sense of purpose which can positively impact their employee experience."
Safety to be yourself. The article says it's vital that each employee has "the freedom to be yourself in the workplace—speak up in a meeting, share an opinion, and most importantly, be vulnerable—without fear of being put down or humiliated by your colleagues."
Learning and development opportunities. The article explains, "People love to learn, after all. We want to get better at what we do, learn new tricks, and ultimately progress in our careers. And that's why a great employee experience includes having the opportunity to grow."
Work-life balance and a flexible working environment. The article explains, "Our employee experience isn't only impacted by our experiences at work; it's also about how much our work affects us when we're not at work. A more balanced schedule that takes into account everything else we're doing in our busy lives, outside of our daily work, is the ticket to a more satisfied, less stressed workforce."
How do you give a good customer experience?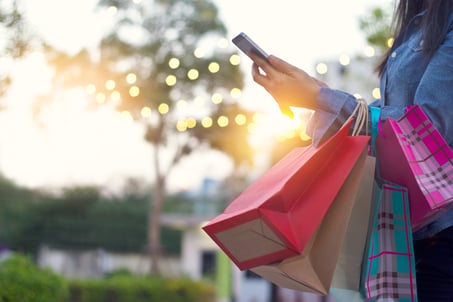 Mobile apps are key to offering a good customer experience. The article "Mobile's Ever-Evolving Role in Customer & Employee Experiences" notes: "Mobile experiences cover everything from B2C apps for ordering groceries to offline-capable portals for field service technicians. Offering a mobile experience is not a nice-to-have, value-added service anymore. It's an essential prerequisite for organizations looking to differentiate and evolve for the better."
What does that mean in practice? The article says these are the three core attributes for well-designed mobile apps for customers:
Contextual awareness The article explains, "Context-aware apps know who the device user is, where the user is, and what the user is doing." Let's say it's a medical app. The article says, "A context-aware app can use location settings and sensors to automatically pull up the patient's information on the doctor's tablet as soon as they enter the room. The app becomes embedded into the doctor's processes, creating a historical data trail that can be used to enhance context along the way."
Intelligence The smarter an app is, the better experience it provides. The article says, "Smart apps continuously analyze data to provide app users with the most comprehensive, up-to-date information possible. In the doctor example, an intelligent app would explore historical data and present a detailed analysis of the patient's symptoms and treatment options."
Proactiveness The article puts it this way: "Rather than a user seeking out the app, a smart app comes to the user by way of push notifications, chatbots, and messaging. Proactive apps also use context and intelligence to provide smart recommendations."
How do you improve the employee experience?
Mobile devices are a great way to improve the employee experience. The article "How Do You Improve Employee Experience On Mobile Devices?" points to three ways to improve the employee experience on mobile apps.
Measure the most important metrics. Determine how much time employees spend on mobile devices each day, find what apps they use most frequently, and how they use them, among other stats. Once you know that, build better apps that best meet their needs.
Improve your help desk. If employees can't use their devices or apps in the best way possible, their experience will deteriorate. The article explains, "As you look at your helpdesk processes, make sure they are optimized to handle today's newer technologies. The most successful organizations have a customer-centric approach to the help desk. It's all about how we can get the employee's problems solved and make them happy as quickly as possible."
Improve app performance. Sluggish apps do no one good and can significantly harm the employee experience. Consider upgrading mobile hardware for better performance. Troubleshoot your apps and make sure their performance is optimal.
Choose the best platform for employee apps that can deliver high customer satisfaction.
Key to all of this is choosing the right platform for building apps that improve both the customer and employee experience. Alpha Anywhere is a great choice. Get Started Building Web and Mobile Apps right now.
---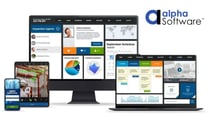 Alpha Anywhere can help your business build critical apps fast and affordably.