Spreadsheets helped launch the PC revolution and are ubiquitous in companies large and small. In fact, we're proud to say that the inventor of the spreadsheet, Dan Bricklin, resides here at Alpha Software as our CTO (watch Dan's recent TED Talk here). Spreadsheets are one of the most popular business tools these days, but they're being pushed far beyond what they were originally designed to do, and this can cost your company a lot of money
A new ebook from Quickbase, The Hidden Cost of Spreadsheets: How they Hold your Business Back, explains the problem in detail. One of the core reasons spreadsheets may be hurting your company, according to the ebook, is that they're not designed for multi-user or remote access. That cuts down on multiple people accessing important data at the same time and collaborating. And it also means that the spreadsheet and its data are often inaccessible at exactly the time they're needed, for example, at a customer site. Spreadsheets also require that data be consolidated from multiple worksheets, a time-consuming task in which errors may be introduced. In addition, spreadsheets weren't designed with modern workflows in mind. And they can't scale to accommodate the vast amounts of data gathered by enterprises today.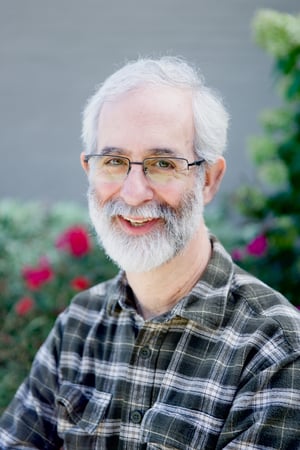 As co-inventor of the spreadsheet, Dan Bricklin has seen how vital they have become in the business world. But he's also well aware of problems with them, as outlined in the ebook. Knowing how critical reliable access to good data is for today's companies, he recognized the need for new productivity tools that can help make businesses more efficient.
One problem he's been working on is how to empower business users to write full-blown apps. He realized how important that is because he's been inundated with requests from customers who ask for a tool that can quickly build forms for data capture, be written and customized by non-technical staff and can work offline. So he headed up a team here at Alpha whose goal was to make it realistic for line-of-business people to build robust mobile data-capture and workflow apps themselves and do it in minutes, versus the weeks that it would take developers using low-code products. He also wanted to make sure the tool would be useful to IT.
The result is Alpha TransForm, which helps business users craft online or offline mobile apps in minutes and that utilizes the latest mobile features (camera, GPS, etc.) for fast, accurate data capture — and it's boon to IT as well. Bricklin explains the genesis of Alpha TransForm this way to SearchMobileComputing: "IT needed something they could recommend when LOBs [line-of-business managers] would ask them for a system that could take their data and put it into the system of record. More importantly, they need to know the APIs that give them permission to gain access and control."
Alpha TransForm dramatically speeds field productivity, integrates with existing systems of record securely, improves data accuracy, captures new types of business data, leverages business workflows and has dynamic layout capabilities that lets designers customize apps for different-sized devices. And it works both online and offline.
Unlike other drag-and-drop mobile forms products that have limited customizability, Alpha TransForm allows industrial-strength mobile apps to be built due to the following unique advantages:
Programmability – gives developers maximum flexibility so they never hit a wall, and includes access to remote web services, as well as on-device data.
On-device SQLite support – allows large amounts of data and media to be stored on the device for lookups and reference purposes.
Custom dashboards – gives management great flexibility through querying, mapping, charting and reporting tools.
Automated actions – allows multi-table data collected in the field to be written directly into SQL databases. These actions can also generate custom reports, fill out PDF forms, trigger workflows, and initiate emails and alerts, among other tasks.
The result of all this? Alpha TransForm gives programming power to business users for today's cloud-based, mobile, always-on world, just like Bricklin's first spreadsheet gave new power to business users in the earliest days of the PC revolution.