You think you know how bad the enterprise mobile app gap is? It's even worse than you think. A new Gartner survey found that enterprises continue to struggle to build mobile apps, even as they realize it's more important than ever to deliver them.

The report, "Survey Analysis: The Mobile App Development Trends That Will Impact Your Enterprise in 2017," found that "More than a quarter of enterprises globally have not built, customized or virtualized any mobile apps in the last 12 months."

Enterprises that have developed mobile apps have deployed, on average, eight mobile apps to date, which is flat compared to last year, the survey says. On average, respondents say they are currently developing 2.6 mobile apps, and are planning to develop 6.2 in the next year, but don't yet have them under development.

The survey also found that over the last several years, spending on mobile apps has surprisingly decreased. It says: "For the past few years, Gartner's research has shown that while organizations have indicated that they will increase their mobile app development budget spend, the reality is that spending allocation has decreased."

Despite that, enterprises are looking at developing new mobile technologies, notably bots. The survey said that 52% of enterprises "have begun investigating, exploring or piloting the use of bots, chatbots or virtual assistants in mobile app development." Gartner noted this was surprising, given that the technologies are still in their infancy.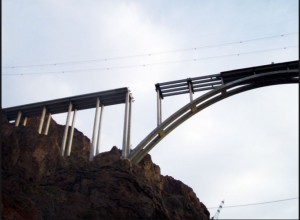 Mind the Gap - Despite urgent business need, the enterprise mobile app gap is worse than ever.


Implications of the Mobile App Gap for IT

Adrian Leow, research director at Gartner, warns that IT is making things dangerous for itself by underdelivering mobile technologies when the enterprise needs them. He said, "Many IT teams will have significant backlogs of application work that need completing, which increases the risk of lines of business going around IT to get what they want sooner. Development teams need to rethink their priorities and span of control over mobile app development or risk further erosion of IT budgets and the perceived value of IT development."

Gartner points to three primary causes of the app gap: "lack of funds, worker hours and skills gaps."

Here at Alpha Software, we're well aware of these problems. And we have a solution for it: Alpha Anywhere, a low-code, rapid mobile app development (RMAD) platform for building mobile apps. It makes it simple for anyone to quickly build mobile apps, whether they've never built an app before, or are experienced developers. That makes it easy for IT departments to build more apps in less time and for less cost. And it lets so-called "citizen developers" to develop apps as well.

Alpha Anywhere is one of the most highly rated RMAD tools you can find. InfoWorld awarded it the 2016 Technology of the Year Award for being a top mobile app development leader. It has received the highest number of perfect scores on Gartner's crowd-sourced review site. Read more about Alpha Anywhere's RMAD features.