Low-code technology dramatically improves operations and team collaboration for a major logistics company looking to utilize mobile devices in locations without WiFi or cell signal

.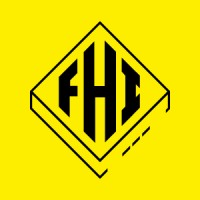 Freight Handlers Inc's founder, Chuck Wall's, philosophy, "There has to be a better way," guides everything his teams do. As does the vision to bring new levels of productivity and transparency to carriers, vendors, distribution centers, dock workers and drivers. For over 30 years, Freight Handler's Inc has solved uploading challenges associated with supermarket distribution and logistics for some of the nation's most respected companies.
Freight Handlers Inc. provides an on-demand service that can deploy an experienced reinforcement team within 72 hours in critical areas such as order selecting, unloading, outbound loading, and other essential operations to strengthen its clients' supply chains. It also provides boutique truckload brokerage services to deliver clients' shipments safely and on time.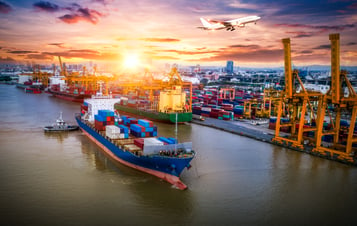 Business Challenges
Some of the issues faced by Freight Handlers Inc. included:
Tracking all phases of uploading goods more efficiently

Reducing error rate while increasing decision-making effectiveness

Enabling workers to automate the calculation of prices onsite

Eliminating an over-reliance on paper-based processes
The Initial Solution
Freight Handlers Inc.'s management and employees created an in-house Windows CE app to monitor all stages of uploading grocery and other supermarket goods. They also had to accurately compute pricing for drivers and workers on-site while implementing business logic to reduce worker error and improve decision-making amid a hectic work environment.
The app's data provided valuable insight into operations, allowing Company managers to increase productivity and transparency while reducing error-prone paperwork. However, with the advent of digitization, the global business landscape and the company's needs changed.


Limitations of the Windows CE App

While the Windows CE App had benefits, it also had drawbacks. There was no offline capability. Users had to collect data in the field, return to the office to document information on the Windows CE device, and then upload the data to various servers.
Freight Handlers Inc needed to have a server in each of its locations, and field workers would need to go through the same time-consuming process every time they captured data. Then workers would need to pull it from all of the servers and merge it to run reports.
How Freight Handles Inc.'s Needs Changed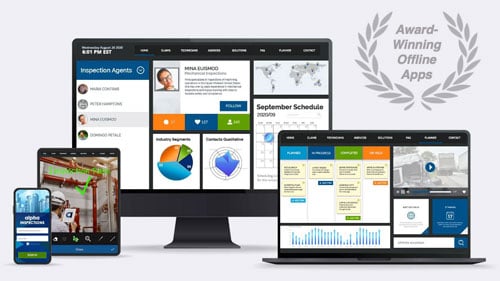 Due to their company's rapid growth and desire to avoid relying on out-of-date technologies, Freight Handlers Inc. needed a solution that could scale with their business and enable further technological advancement at the lowest possible cost. To save time and efficiency, offline capability was critical. They needed a solution that could:
Move content off the server before the user needs it, so it's available on mobile phones when users need to access data in the field when they don't have a connection.

Gather and store massive amounts of data on a mobile device without a connection.

Allow field workers working in remote locations to gather data and complete crucial tasks on mobile phones, then store the data without a cell or internet connection.

Enable any collected data, record changes, and more to be uploaded and synched to the server when the worker is back online.
Freight Handlers Inc.'s primary requirements stemmed from an over-reliance on technologies that were no longer supported. They still needed the same level of pricing, business logic, and data capture while functioning on mobile and desktop, in addition to providing offline functionality.

The Alpha Anywhere Solution

At an industry conference, managers learned about Alpha Software and were impressed with an Alpha Anywhere low-code software demonstration, which appeared to be the ideal solution. Not only could the software work on mobile phones and tablets, but it had powerful integration and offline operation. After a free trial and being that proved the advantages of the technology, Freight Handlers Inc.'s senior management decided to purchase Alpha Anywhere.
Alpha Software's main advantage was offline capability. This reduced time wastage, as a user could gather data, record changes, and upload to the server when they had an internet connection.


Results/Benefits
After modernizing their application with Alpha Anywhere, managers found that it provides an improved level of business logic, pricing, and data collection. They also determined that their new Alpha Anywhere app:
Tapped into the current technology stack
The Freight Handlers Inc. team found that their re-engineered solution scales well with the business. It also reduced the Company's reliance on technology that is no longer supported.
Increased Efficiency and Streamlined Operations
They discovered that the app fully supports offline data collection and that when online, it uses Alpha Cloud to deliver data quickly from the dock to administration. In addition, Alpha's synchronization process decreases risk by keeping backups both on-device and in the cloud in the event of device failure.
Supports Mobile and Desktop
The solution allows field workers working offsite to use the solution on mobile devices while also enabling office clerks to use the app from their desktops. This improves team communication and reduces worker silos.
Increased Pricing Efficiency
The application supports electronic payments and text messages while employing new payment processes chosen by Freight Handlers Inc.'s team (after the company moved away from Windows CE). The Company also implemented safety mechanisms to ensure that the app and payments continue to work in case of global infrastructure downtime.
New Business Logic Functions to Aid Solution Evolvement
In their ongoing effort to evolve further, the Freight Handlers Inc. tech team created numerous new features using Alpha Anywhere business logic capabilities.
How Alpha Software Helps Freight Handlers Inc. to Continue to Thrive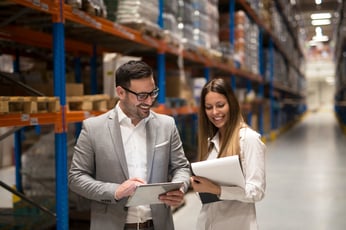 As of 2023, Alpha Software is still adding new business logic features to Alpha Anywhere, which helps continuously improve the Company's workflow. The software also aids in the execution of new contractual requirements between Freight Handlers Inc. and its clients.
Alpha Software assists in maintaining several production versions of the app running different business logic routines. The vendor also helps this customer with R&D testing, process comparisons, and experimentation of how specific changes will function in selected facilities.
Freight Handlers Inc. continues to actively use its Alpha Anywhere app and recently deployed the application across all its facilities and departments.
Get Solutions for Your Organization's Unique Needs
Alpha Software has a range of solutions for transportation companies, freight handlers, and organizations in virtually any industry.
View our industry solutions or contact us to discuss what business problem you're looking to solve with digital technologies.