As IT departments struggle to meet the rising demand for mobile applications in a variety of business areas, new research is narrowing in on what elements constitute a useful app that will gain wide user adoption. A recent Garter report, "Three Critical Elements to Ensure Successful Mobile Apps," by analysts Van Baker, Bruce Robertson and Magnus Revang, proposes that modern mobile business apps must satisfy three key needs to truly succeed:


a well-designed user experience that takes into account the behaviors of the users and the context in which they operate
mobile-optimized business processes that extend current business process offerings or applications, and make work faster and easier for the end-user
the right mobile architecture that enables the rapid development of mobile apps with integration with existing corporate data sources while incorporated enhanced mobile functionality.


At Alpha Software, we couldn't agree more. Custom mobile apps that account for how users will interact with them as an extension of workflow will be more widely received. Our recent focus on Alpha Anywhere mobile optimized forms capability seeks to dramatically speed up the rapid development of critical B2B and B2E mobile apps that power critical business processes for millions of standing workers everyday -- from field service workers, to inspectors, to point of purchase consultants. Alpha Anywhere mobile optimized forms incorporate "soft" data input controls where developers can build virtually any kind of data control to optimize for speed of data capture and accuracy. And these forms can connect to virtually any corporate data source and also incorporate -- or drive -- business process workflow. Our enterprise customers often highlight the same three priorities mentioned by Gartner analysts in the report cited above, and these customers are focused on incorporating new usability experiences that streamline business workflow and data capture in their mobile apps.

For example:


Here's a mobile optimized form that reflects a business process used by car inspectors – passing or failing a vehicle. In this case, we're seeing a checklist of car inspection items. While a user could select an item and use the "Pass" and "Fail" buttons at the top of the screen, Alpha Anywhere has dramatically simplified the data capture for the user by allowing the inspector to simply swipe right (pass) or swipe left (fail) to speed the process: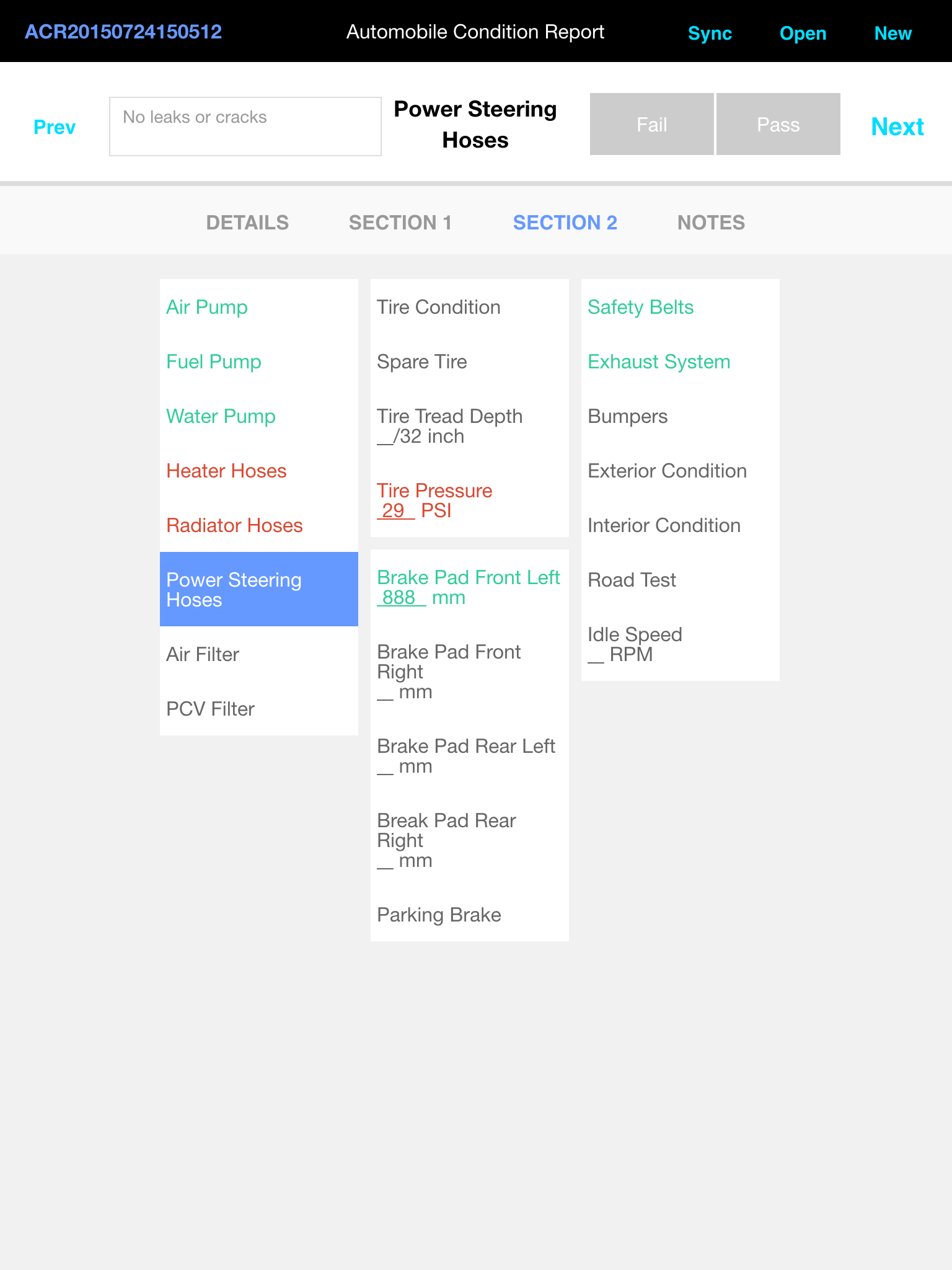 -->
-->
-->
Here's an example of a soft control in Alpha Anywhere that incorporates a stopwatch right into the app. This allows the user to easily capture and record elapsed time vs. having to manually measure it on a stopwatch and capture it using a tablet or smartphone keyboard:
Here's an example that allows employees to quickly capture and store an image relating to a safety issue, including notes about the issue and the employee's signature. Alpha Anywhere also stores the ink as data that can be manipulated as opposed to simply a static image:


And all of these apps must trigger business process workflow and connect to existing corporate data sources.

These are the types of business process focused uses and powerful user experiences that organizations need to deliver to their mobile and standing workers. Alpha Anywhere allows organizations to quickly build these apps and deploy them in the field in weeks, not months.



To learn more about Alpha Anywhere mobile optimized forms and sign up for the free trial.

See more of the sample app mentioned above.

Read more about what Gartner has to say about rapid mobile app development products and how they can meet enterprise demand for more mobile apps.