I recently attended the Gartner conference on Application Architecture and Development in Las Vegas and this one slide from the event in many ways "nails" Gartner's view of what is needed in an Application Development Platform in the mobile world.

Gartner's Top 4 Mobile Requirements
Gartner listed the following as the fundamental requirements for building a mobile app:


User Interface - Performance and native support for device functions are a critical factor in mobile app success
Data Integration - To mobilize the enterprise workforce, integration with back-end databases and services are needed
Security - Mobile data needs to be transmitted securely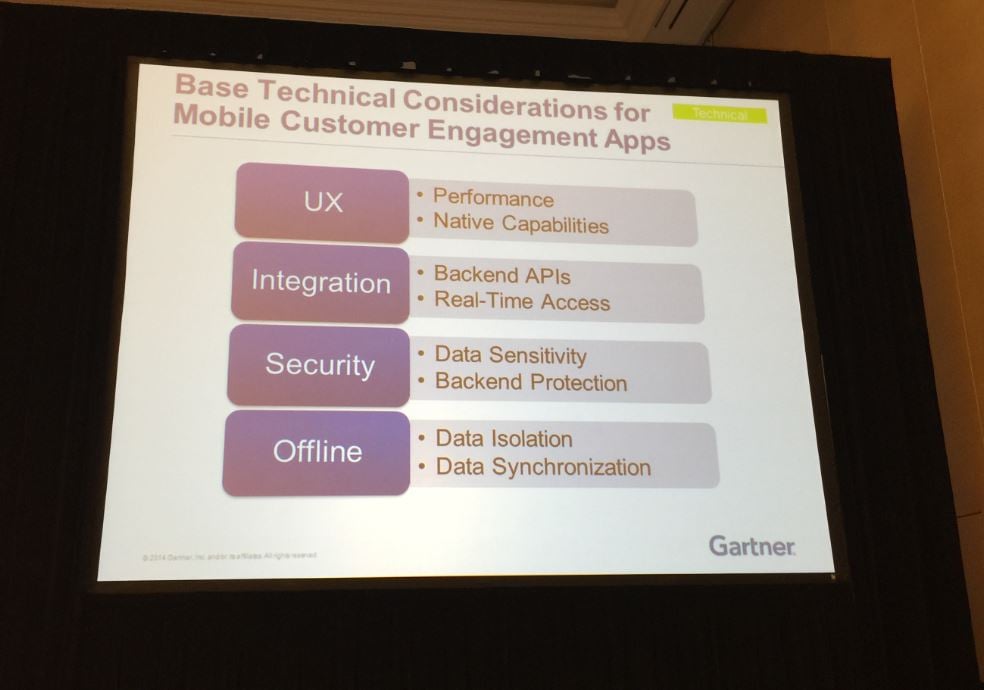 The Alpha Anywhere Mobile Development Platform
It is very interesting to see how well Alpha Anywhere 3.0 stacks up on these key dimensions as well as on the security dimension.

And in fact, this is all consistent with Alpha Anywhere's mission of empowering developers to rapidly build industrial strength and secure business applications with polished user experiences that can work offline.