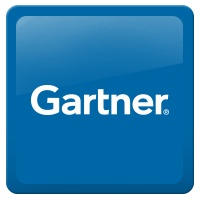 Last week, Gartner released two new reports related to the mobile application development market. In both pieces, Gartner recognized Alpha Anywhere.

Gartner's "Market Guide for High-Productivity Rapid Application Development Tools," published May 24, 2016, discusses how new-generation Rapid App Development (RAD) tools have emerged to simplify and speed the development of business applications. Alpha Software is listed in the report as one of these new-generation RAD tools and one that "also fits into the RMAD [Rapid Mobile Application Development] market."

The report advises that:

"Shadow IT as well as citizen and professional developers should consider these tools to create high-performance applications with excellent user experiences."

In turn, the report predicts:

"By 2020, at least 50% of all new IT line-of-business applications will be created with RAD toolsets."

In a separate report entitled, "The Gartner Digital Commerce Vendor Guide, 2016" published on May 25, Gartner analysts list Alpha Software as a mobile app development platform vendor.

We're pleased that Gartner continues to see Alpha Anywhere as having relevance for companies looking to build web and mobile business apps.

Read why IT professionals gave Alpha Anywhere a perfect score on Gartner Peer Insights.

To read why Gartner recognized Alpha Anywhere with an honorable mention in the recent Magic Quadrant for Mobile Application Development Platforms.