If you listen to the world news, you might think only bad things have happened in Africa lately. But nothing could be further from the truth—witness the remarkable story of the first NASA Space Apps Challenge hackathon that was recently held in Nigeria, a two-day event of rapid web application development. NASA holds these two-day hackathons around the world, gathering technologists, scientists, entrepreneurs and others to try and come up with solutions to major world problems. In the Nigerian cities of Lagos and Calabar, NASA set out 50 challenges for teams to conquer, ranging from weather-and-climate issues to asteroid detection and space robotics.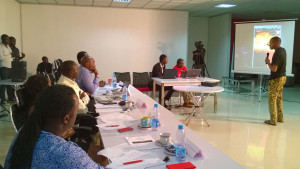 If you wanted to witness the strong technical and entrepreneurial spirit to be found in Africa, the hackathon was the place to be. More than 200 developers, entrepreneurs, and students participated in the two-day hacking events in both cities. What they created over those days was impressive -- applications to track carbon dioxide pollution by country; educational apps for teaching about space and life here on earth; an app to help farmers be more productive by analyzing weather patterns; and more.
Alpha's Assists with Rapid Web Application Development Environment and Training
At Alpha Software, we're proud of what happened in Nigeria, because we sponsored the hackathon in a variety of ways. We provided Alpha Anywhere software and participated in panels. Alpha Software also sent a trainer and ran free training sessions to teach participants how to build sophisticated mobile applications using Alpha Anywhere. The Alpha Anywhere West Africa independent consulting group was one of the major organizers behind the event.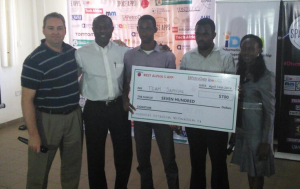 There were several hackathon winners, including the Team Sapphire entry, Weather Prof, an Android app which won for the best Alpha app. Weather Prof helps investors and farmers analyze weather patterns in specific locations for specific crops. A user enters the name of a crop and the location of a farm, and the app displays information and infographics about projected local weather patterns. The app accesses NASA's climate data set and images, and shows diagrams of humidity, rainfall, and temperature patterns. This will help farmers be more productive, and help investors pinpoint agricultural areas ripe for investment.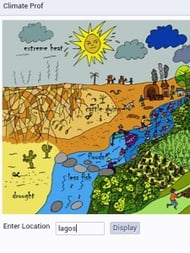 It's a great app, and we're proud that it was built using Alpha products. But that isn't the real story. The real news is the creativity, entrepreneurial activity and vitality that can be found on the African continent, something that is too often overlooked by the world press.
More on Alpha Anywhere
For more information on Alpha Anywhere, and to download a free, 30 day trial, visit alphasoftware.com. For a full list of recorded training webinar, check out alphasoftware.com/events