TL;DR: Low Code solutions are coming. Successful implementation requires identifying desired outcomes, using low-code more widely, standardizing software use and ensuring compliance.
Low-code platforms continue their inevitable march to dominance. Forrester predicts that by the end of 2021, low-code platforms will be responsible for a full 75 percent of application development, up from 44 percent in 2020. One reason, according to Forrester: "During the COVID-19 situation, businesses who had used low-code platforms, digital automation systems, and collaborative project management adjusted more quickly and effectively than businesses that relied solely on conventional development."
Despite that increased efficiency, however, many companies have difficulty getting the most out of low-code/no-code solutions. If you're looking for help, the article, "Moving from low-code hype to successful implementation" offers plenty of advice. It's written for financial institutions, but any company can be helped by its advice.
1) Identify Desired Outcomes
First, the article says, you should identify specific outcomes you want. Low-code isn't necessarily the solution to every problem in every company. So the article recommends, "Before rebuilding from the bottom up, focus on a specific challenge in a single department or functional organization. Involve stakeholders from the beginning through workshops and brainstorming sessions. By starting small, teams can find success and then radiate the value without creating unnecessary risk to other areas of the business."
2) Use Low-Code Software More Widely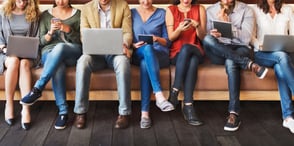 Second, don't consider low-code a resource for only IT and professional developers. It says, "Low code can be leveraged by coders and non-coders alike so that business and IT teams can better collaborate in a common language, as well as focus on broader operational change management and enablement.
"Outline roles and responsibilities for each team member and to establish responsibility and oversight. From there, you can identify who has the appropriate knowledge and skills to kickstart projects and take on leadership positions to ensure others are brought into the fold effectively. Teams can find success and then radiate the value without creating unnecessary risk to other areas of the business."
3) Standardize Software Use
Third, don't use multiple low-code platforms. Instead, have everyone use the same one. The article notes, "One unified environment allows for better communication between stakeholders and developers, as well as better oversight from the enterprise IT team keeping everyone in compliance and on track…Digital transformation will always be a tradeoff between business value and implementation complexity, so look for a collaborative, flexible and scalable platform that builds along the full spectrum of use cases, skill sets and ecosystem requirements."
4) Ensure Compliance
Finally, make sure that the platform remains compliant with the existing rules and best practices of your company. The article recommends, "IT users can use role-based access to ensure the right people have access to the right tools to prevent people from creating apps that run afoul from best practices and to keep apps updated to meet business needs.
"Users need a creative space to build out ideas and learn at their own pace in the format that works best for them. At the same time, guidance and assistance is needed on everything from design, data architecture, naming conventions, testing, governance/access controls, and security and policy compliance."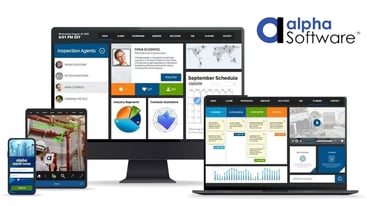 The Best Low-Code Platform for Your Company
Alpha Software offers the best no-code/low-code software for building mission-critical applications and more. It includes rich mobile features, integrations with data sources and other applications, and apps that always work offline. The Alpha TransForm no-code app builder, which offers a free trial, helps enterprises craft online or offline mobile apps in minutes that utilize the latest mobile features (camera, GPS, etc.) for fast, accurate data capture. For more experienced developers, the Alpha Anywhere low code app development platform builds both web and mobile apps with enterprise security. workflows, robust offline operation, an API for extensive integration and more. Build apps for free with Alpha Anywhere Community Edition.