TL;DR:

Low-code development offers executives the ability to speed app development, put shadow IT to good use, and automate operational processes.
No-code/low-code app development has taken the programming world by storm and is now recognized as a vital part of the future of app development. Gartner projects that by 2024, the tools will be used for more than 65% of all application development. That number includes enterprises as well as smaller companies. Gartner also says that 66% of large companies will use a minimum of four low-code platforms.

Forbes, meanwhile, has listed no-code/low-code development as one of the year's most important trends in its article, "Nine Software Development Trends In 2021 To Watch For Now."
So IT and those interested in citizen developers writing applications using the tools know all about the technology. But executives, including many in C-suites, aren't nearly as well-informed about it.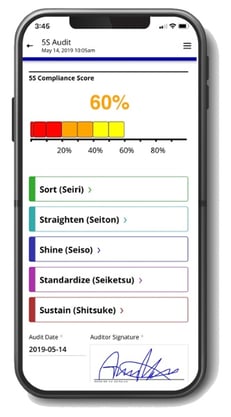 If you're one of those executives, know one of those executives, or are a programmer who just wants to know more about low-code development, we've got help for you. The Forrester blog post by John Rymer, Forrester Vice President and Principal Analyst, "Why You Need To Know About Low-Code, Even If You're Not Responsible For Software Delivery" is a great primer. Following are its highlights.
The article sums the platforms and their benefits this way: "Low-code development platforms are emerging as a key strategy to accelerate app delivery to support digital business transformation. And they have the potential to make software development as much as 10 times faster than traditional methods."
As for how low-code platforms work, it goes on to explain, "Low-code platforms employ visual, declarative techniques instead of traditional lines of programming. Both developers and non-developers can use these products, and they require less training to start. Common features include reusable components, drag-and-drop tools, and process modeling. Individuals or small teams can experiment, prototype, and deliver apps in days or weeks."
Low-Code Software Growth
As for acceptance in the marketplace and by businesses, it adds, "Rising adoption of low-code platforms is driving about 50% annual growth in a market populated by dozens of vendors...And low-code is spreading: Instead of just standalone platforms, specialized, purpose-built low-code solutions are popping up in SaaS, eCommerce, mobile, BI, IT service management — the list goes on. Think of how agile you'll be if business users and citizen developers can make quick customizations to your commerce or BI tools, rather than waiting for your IT department to get around to it."
Low-Code Software Benefits
Finally, the article offers these three important benefits of low-code platforms:
They decrease the time needed to build apps that meet business requirements.

The article notes: "These platforms can propel software development to 10 times the speed of traditional processes. Faster development means more leeway to focus on design."

They put shadow IT to good use.

The article says that with the platforms, tech-savvy business experts can build vital, targeted and enterprise-wide applications.

They can automate operational processes

.The most important challenge in digital transformation, the article points out is to "Automate the hundreds or thousands of operations crucial to customer experiences. Low-code platforms with strong business process features can accelerate these projects and empower the business experts who know the data and process best to lead."
The Best Now-Code/Low-Code Platform for You

Alpha Software offers the best no-code/low-code platform for building mission-critical applications and more. Developers can build apps for free with Alpha Anywhere Community Edition. The software offers robust offline capabilities, rich data integration (API) and full-stack development. Developers can create data-driven applications that integrate with existing systems of record and workflows. Users can also validate data entries against offline and online databases, trigger email reports and SMS texts, generate custom reports and more. Developers can also include additional security or authentication requirements to protect corporate data.

For users who cannot code, take a free trial of the Alpha TransForm no-code app builder, which is designed for business users in any industry to build apps without writing code. Key features include rich mobile features, data and workflow integration and apps that can work without a connection.