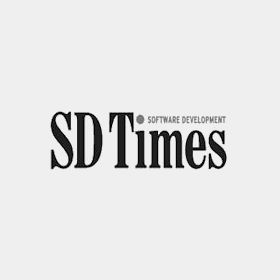 The software industry continues to recognize the potential for next generation Rapid Application Development (RAD), low code development platforms to free the logjam of mobile apps within enterprises today. This week, SD Times published an extensive article on the rise of these new platforms in an article entitled, "How low-code development seeks to accelerate software delivery." In the story, reporter Rob Marvin discusses how application development teams are looking for techniques that will speed their software development and delivery, and specifically calls out Alpha Anywhere as an example of a new tool to meet this need. Alpha Anywhere's low code development model enables developers to quickly build mobile apps without little to no coding required.Marvin gives an excellent summary of Forrester's June report by John Rymer and Clary Richardson entitled, "New Development Platforms Emerge For Customer-Facing Applications." The report analyzes the emerging category of low code development platforms for business application development and highlights Alpha Software as one of three vendors that is particularly strong for building database applications. He explains:

| | | |
| --- | --- | --- |
| " | …According to research firm Forrester, which coined the term "low-code," the driving factor behind the rise of low-code platforms is the pressing need for companies to deliver and adapt high volumes of new apps fast, combined with dwindling developer resources to hand-code the overabundance of new applications… | " |

Marvin goes on to explain exactly what Forrester means by "low code":

| | |
| --- | --- |
| " | …Beyond the obvious benefit of cutting down on coding to accelerate development, low-code platforms also provide a single point of control to configure, deliver and maintain apps. In these centralized environments, developers can merge design, development and deployment under the same platform, allowing not only for responsively designed Web and mobile applications, but also the freedom to experiment based on the customer or enterprise requirements… |

Marvin then calls attention to Alpha Anywhere as a key player in this category and interviews Alpha's Director of Customer Solutions, Dion McCormick. In his comments, McCormick gives an overview of Alpha's philosophy, identifies 5 key benefits of low code development (productivity, responsiveness, reliability and time and cost savings, and the ability to focus on high-value development) and emphasizes that "developers need the confidence that they can dive in and code at any time, the assurance they'll never hit the wall."

To read the SD Times full article click here. A longer version of this article with additional sidebar material will be printed in the September print issue of SD Times.

To read more about what Forrester has said about Alpha Anywhere, including it's low-code benefits and coming offline capability, click here.