Low code/no code development platforms, often called rapid mobile app development (RMAD) platforms, have often been cited as the future of mobile app development. And now there's even more evidence that low-code development is mobile's future. A report by Transparency Market Research says that the worldwide low code development platform market will grow by a compound annual growth rate (CAGR) of 54.5 percent between 2017 and 2025. In that year, the report says, the total market size will be more than $126 billion.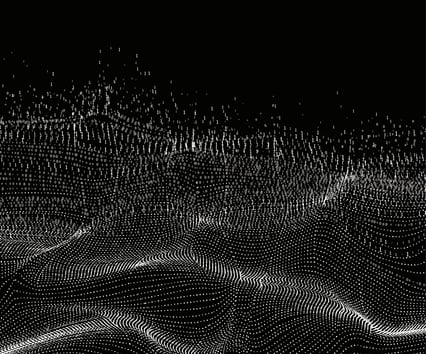 The reason, the report claims, is that IT can't keep up with demands for writing mobile and other apps, faces serious resources challenges and will have worsening backlogs. The report concludes, "With IT organizations exploring novel and better means of delivering apps faster, the market is expected to show impressive growth in the near future."
Those are some of the reasons that low code development platforms and RMAD tools will take over the enterprise, Kevin Rands argues in his blog post for CIO, "Why low code platforms are the future of app development." He claims that using the tools, enterprises can cut the costs and time of developing an app from six months and $1 million to "a couple of months" and between $50,000 and $100,000.
He also claims that "Less code means fewer bugs: simple." That not only leads to better apps, but also significantly reduces the bug testing process. And he adds, "Better still, the fast pace of low code development means that if a bug is found, it's often better just to build a brand-new iteration than to stick a metaphorical plaster over it."
Rands also claims that because these low code mobile app development tools can produce apps with less code, the apps need lower bandwidth and download and run more quickly. "This is good news for people based in rural areas or in developing countries where internet access isn't as prevalent as it is in the United States," he says. In addition, because low code mobile apps can be iterated more quickly than traditionally developed apps, "they can be released more quickly and at a lower price, or even for free."
He also believes that it's inevitable that artificial intelligence will be built into low code RMAD platforms, making it even easier for developers and those with little coding experience to quickly write high-level mobile apps.
Because of all this, his conclusion is a simple one about whether RMAD and low code tools are the future: "The market will decide, as it always does. Don't allow yourself to be on the wrong side of history."
Alpha Anywhere is one of the most highly rated low code/no code RMAD tools. InfoWorld named it a top mobile app development leader and enterprises give it a perfect score on Gartner Peer Insights.
Read more recent articles on the rise of low-code app development.