There's good and bad budget news for IT managers this year. The good news: Budgets will likely increase. The bad news: Increasing demands for cloud services, app development and more will make it hard to stretch those budgets to meet company needs. So finds the TechTarget 2018 IT Priorities survey of IT professionals. But there's good news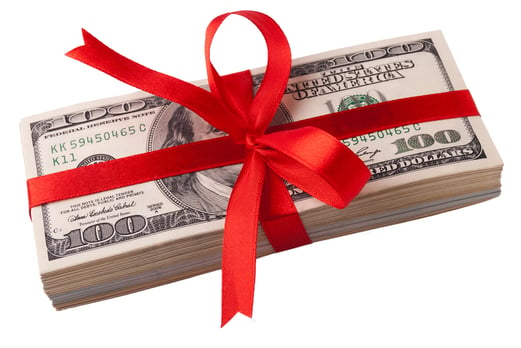 The survey found that 50 percent of IT professionals expect their budgets to increase this year, with 21 percent having the same to spend, another 21 percent not sure about how their budgets will change and eight percent spending less this year than last year. The average budget increase will increase by 9.5 percent, essentially the same increase as seen in the last two years. In 2017 the average increase was 10 percent, and in 2016 it was 9.4 percent.
Company size made no difference to whether a budget will increase and how much it will increase, with half of small, medium and large companies saying they'll see increases. The increases range from 8.9 percent for midsize companies to 9.6 percent of large companies and 9.7 percent of small companies.
IT will have to figure out ways to make their budgets go even further than the increases, though, because of the demands place on them. Cloud services will be the biggest priority this year, with sixty-one percent of large companies spending money on it, along with 55 percent of midsize companies, and 49 percent of smaller companies. Backup and disaster recovery (33 percent), maintenance and technical support (31 percent) and software (31 percent) are high on the lists of companies as well. DevOps and IoT were cited by 17 percent of companies as areas where they'll spend this year.
Here at Alpha Software, we know how hard it is for IT to meet a company's technology needs, and that a nine percent or 10 percent increase likely won't cover everything that needs to be done. We've designed Alpha Anywhere and the Alpha Cloud with that specifically in mind. Alpha Anywhere is a low code/no code rapid mobile application development (RMAD) platform that lets citizen developers and line of business users write their own apps, taking pressure off IT budgets. Alpha Cloud, built on Amazon Web Services and tested by thousands of developers, takes care of installing and maintaining server software needed to run your Alpha Anywhere applications, allowing you to focus on building your business applications. It saves you money as well. With both of them, your IT budget will go further, no matter whether you're getting a budget increase, decrease, or it stays the same.