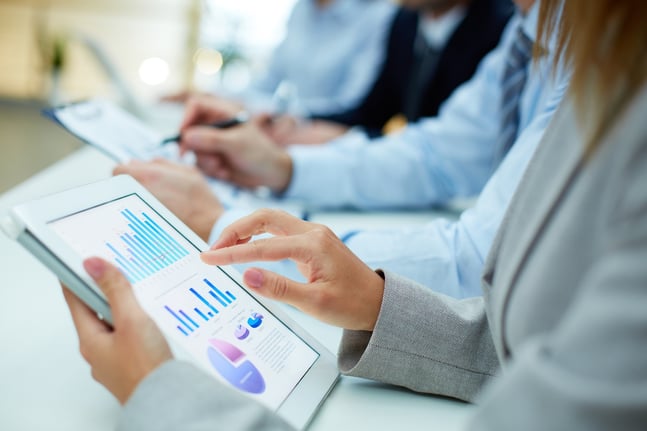 Enterprise software startups face a basic decision about their business models — are they better off selling software licenses, or instead selling their services? Often, advisors tell them licenses are a better bet because they're higher margin and lead to a more scalable business. Here's why enterprise software startups should consider selling services not licenses.
But Martin Casado, general partner at the venture capital firm Andreessen Horowitz, lays out in an article on TechCrunch all the reasons why selling services instead of licenses makes sense. Casado writes not just as a venture capitalist, but also as someone who started a successful startup. He was the cofounder and chief technology officer at Nicira, which was acquired by VMware in 2012.
Casado notes that selling services can be what he calls an "account leverage point." Selling services, he says, "provides you direct visibility into [customers'] context and culture that helps control and frame the conversation when it's time to expand or upsell." That's particularly important if you're competing against large incumbents who may try to direct customers away from your product. Casado says, "In such situations, having your own employees deeply engaged in the account is a good leverage point for re-asserting control."
Services are also a way to make sure that your product works properly "in the wild." Casado contends that "a problematic early deployment would be a terrible setback in terms of customer credibility," and so providing services rather than licenses gives your company a chance to help make sure there are no bugs or misconfigurations in your product.
He also writes that "Service dollars are a great way to get channel partners involved." He notes that "In enterprise sales, a lot of distribution and purchasing is done via a third-party ecosystem of channel partners." Service revenue is often more important to channel partners than software licensing revenue, he says, and so going the service route is a good way to build up relationships with channel partners.
Finally, he offers this insight: "Service dollars reveal the true price the market is willing to pay for licenses." It's a great way to figure out pricing and potential margins. And it's a way to establish a high starting price for selling licenses when your company moves from selling services to selling licenses. He concludes: "Since young startups can use all the pricing leverage they can get, offering services can actually be a good practice to help set license pricing high in the early days."
At Alpha Software, we provide professional services, including custom mobile app development and client enablement services. So I'd like to turn Casado's article a little bit on its head, and look at services from customers' point of view. We've found that our professional services are a big boon to companies that use our products. Our custom solutions development, expert services and mentoring programs help companies quickly and affordably launch their web or mobile app, and give them enough training along the way so they can update it themselves — and do the next app project completely on their own.
For an inside look at how it works, check out my blog post, "Alpha Professional Services: Custom Mobile App Development and Client Enablement Services." And for more details about Alpha Software's services, check out all of our professional services and solutions.