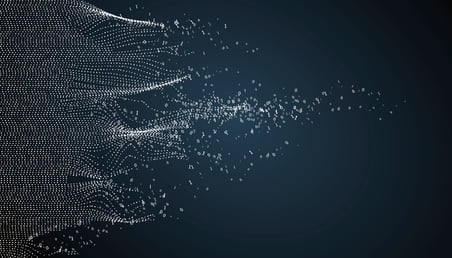 Data shows that companies are failing at digital transformation. Here's how to get your digital transformation strategy on the right path.
Enterprise digital transformation, driven in large part by mobile technology, is something talked about a lot more than it's actually achieved. In fact, by almost any measure, companies are failing in their attempts to transform themselves through digital and mobile technologies. So concludes a recent survey from Appian, "2018 Digital Transformation Readiness Survey."
Overall, the report found, enterprises "feel understaffed and overwhelmed when it comes to delivering the software that will support the transformations they have in mind." A variety of findings back up that conclusion. Seventy-two percent of respondents to the survey believe they won't be able to keep up with business demand for technology in the coming years, including developing mobile apps. In addition, 82 percent of enterprises say they "can't attract and retain the quality and quantity of software engineers they need to feed the business with innovative technology."
The report also found that "Fewer than 1 in 3 organizations report that their team not only currently meets business expectations but also has the capabilities in place to scale to business needs in the future."
Backlog is a serious problem. More than 61 percent of those surveyed say they have more than 10 new applications or feature requests that have had to be put on the back burner. And more than 20 percent have 50 or more major application requests that have had to be put on the back burner.
Even when companies get to projects, it takes far too long to complete them, according to the survey, with more than 72 percent reporting at least three months to deliver once a project has begun, and 41 percent saying it takes six months or longer.
Among the causes of these problems, the survey found, was a disconnect between lines of business and IT, IT not having enough resources to deliver what's needed, and so-called "technical debt" — the problems caused when developers, testers and engineers "opt to fix things right now rather than fix things right." Technical debt leads to code complexity that makes it increasingly difficult to develop apps, and to "a rickety development infrastructure that the engineering team never has time to update because they are too busy delivering new code," among other woes.
All this may sound insurmountable. But it's not. A great solution is the use of a Rapid Mobile App Development (RMAD) platform. It allows people without development experience to quickly write mobile apps that can run on multiple platforms. RMAD is an end-to-end tool for building mobile apps, including back-end integration and front-end app development. The best RMAD solutions use a low-code or coding-optional approach, allowing someone with little experience to quickly build a mobile app, yet also allowing an experienced developer to add more advanced code if needed.
That empowers IT to more quickly write apps, cut through backlogs, and develop innovative applications. And it also lets domain experts and line-of-business staff who have the business knowledge required for writing apps but not the advanced technical skills to write apps.
The result: Enterprises can jump-start their digital transformations.
If you're looking for an RMAD platform, you'll find that Alpha Anywhere is one of the most highly rated RMAD tools. InfoWorld named it a top mobile app development leader and enterprises give it a perfect score on Gartner Peer Insights.
Need a crash course in digital transformation or still wonder what "digital transformation" means? Read our recent blog: "What is Digital Transformation?"
Use the best app maker for building mobile apps.