This week, the Alpha Software team will head to the city that never sleeps for the Gartner Application Architecture, Development and Integration Summit. Close to 2,000 senior IT executives, directors and managers – many responsible for mobile strategy and implementation – will gather at the event from December 1-3 in Las Vegas. Gartner considers this event its de-facto mobile app development event of the year.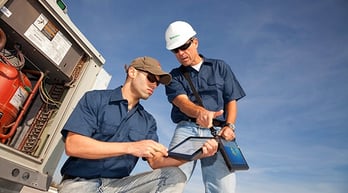 Alpha executives will meet with IT executives to discuss how rapid mobile app development (RMAD) is speeding app development for enterprises. Business apps our team will be displaying in booth K1 include:





Field inspection/service app



Additional apps on display will include SaaS business apps, web apps, and enterprise apps from a range of Alpha Software partners.

During the week, Gartner analysts will host a number of conference sessions discussing new strategies, tactics and tools for IT and business teams looking to speed enterprise mobile app development. In particular, analysts Richard Marshall and Van Baker will present a particularly interesting session:


Thursday, 9:15 – 10:00am: "Picking the Best New Mobile AD Tech: MBaaS and RMAD"


A little later on Thursday, Alpha Software will host a roundtable lunch in the Forum Ballroom at Caesars Palace from noon – 1pm, focusing on


Thursday, noon – 1pm: "Accelerating Your Time to Market with RMAD"


At this luncheon, Gartner AADI attendees are welcome to join Alpha Software thought leaders at this luncheon, where we'll discuss how IT teams can dramatically speed business app development by building offline-capable apps that integrate with their existing corporate data sources.

See how Alpha customers are speeding their app development.