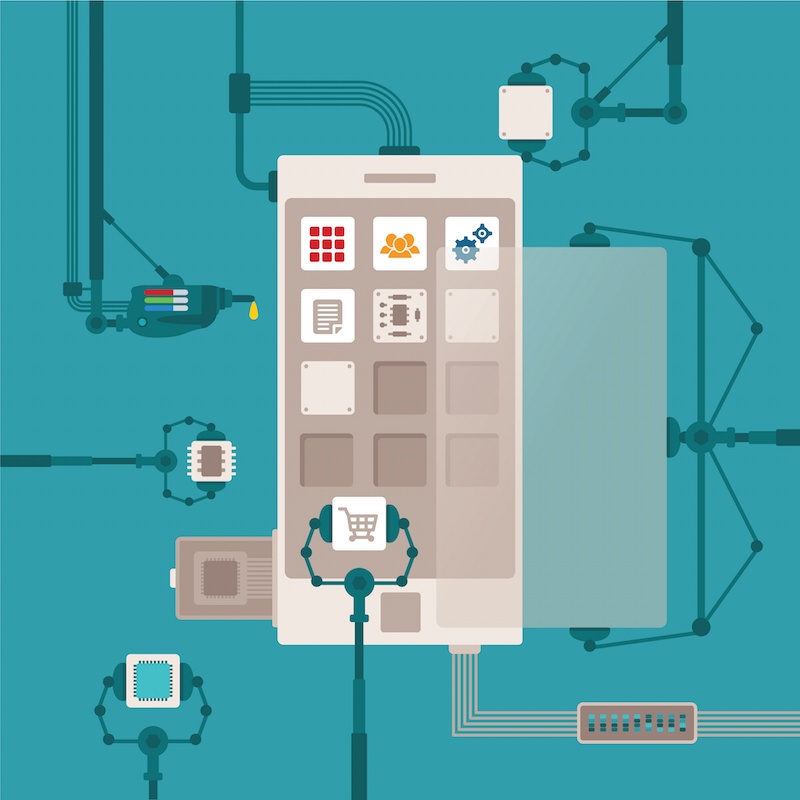 What are the biggest challenges in mobile enterprise today? Building mobile apps for business involves a wide variety of challenges. Of those challenges, data security and back-end integration top the list, according to a study recently published by Red Hat. The survey polled 112 global Red Hat customers, ranging from Fortune 500 companies to small businesses.

The survey found that 45 percent of companies said that security was a top challenge, and 43 percent cited back-end integration. Providing security for data access is a critical features for mobile business apps. Being able to connect with multiple data sources is equally important in enterprise mobile applications.

Other important challenges in the mobile app creation process included UI/UX design (cited by 35 percent), team collaboration (cited by 34 percent), and cost (cited by 24 percent).

Other Findings

Looking towards the future, a majority of organizations said that they expected that the Internet of Things (IoT) will affect the way their business, possibly significantly. Because of that, they're planning IoT integration, or have already done so. Twenty one percent have already incorporated IoT projects into their business, 28 percent will do it within the next year, and 70 percent will do it over the next five years.

As for how companies are handling back-end integration, it's a do-it-yourself world. Some 55 percent of respondents use external sources (libraries, marketplace and vendor services) to develop custom back-end integrations, custom-develop their own back-end integrations from scratch, or use a mix of the two.

Only 30 percent of companies use mobile application platforms and Mobile Backend-as-a-Service (MBaaS) to integrate apps with enterprise back-end systems. Twenty percent use use application programming interface (API) management for doing that. And 20 percent either use middleware technology or an API from their back-end software vendor to connect their mobile apps to back-end systems.

One surprising finding: Even though mobile gets all the press, organizations' IT resources target core systems, not mobile development. Sixty percent of respondents prioritize maintenance of core systems and applications. That doesn't mean, though, that businesses ignore mobile. The survey concludes, "This points to shadow IT as an increasing trend, where the business bypasses IT to create and use their own apps."

Knowing this, we at Alpha Software have built in enterprise-grade security into Alpha Anywhere, so you can be sure your mobile business apps will be protected.