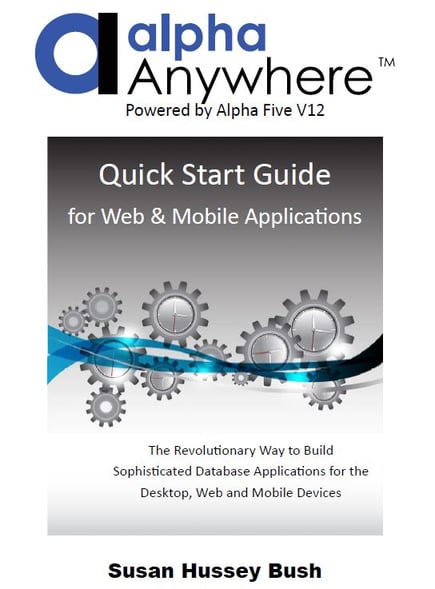 We are pleased to announce the general availability of the Alpha Anywhere Quick Start Guide. The Guide was written by Susan Bush, a noted Alpha author, in response to rapidly growing interest from companies and developers who are looking at Alpha Anywhere as being an excellent solution to their quest for a system that is a highly productive way for building business and enterprise class applications that can run be written once and run responsively on the web and mobile devices. The Guide has received broad praise from people who have gone through it It is now available at NO CHARGE to you. Simply send an email to: marketing@alphasoftware.com (please use the words Quick Start in the subject of your email.)
The Table of Contents of the Guide is as follows:
Chapter 1, The Alpha Five Advantage, will introduce you to the software and describe its basic elements. Chapter 2, Sampling the System, will show you how to use the software and create web components Chapter 3. Marching into Mobile, will introduce you to mobile design. Chapter 4, Questions and Answers, details the use of the extensive library of documentation and videos. Chapter 5, Dazzling Design, describes additional features and programming aids.