TL;DR:

No-code software offers new opportunities for startups to automate tasks and bring solutions to market quickly and affordably.

A lot has been written about how no-code/low-code platforms are ideally suited for companies looking to modernize the way they work, jump-start digital transformation, and overall, write great apps with less effort and at less cost.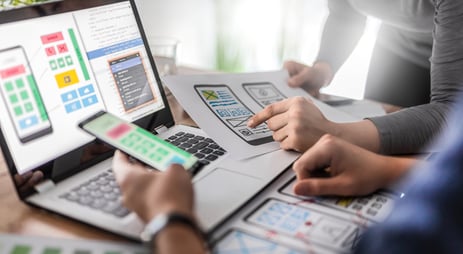 But when it comes to startups, most people don't think of no-code software. Instead, they imagine long, late-night coding sessions of supremely talented programmers who put their years of technical experience into building the best software or service possible.
But that's not really the case. No-code software is are ideally suited for startups – in fact, you might think of them as a startup's best friend because of how quickly they let people build apps and how quickly iterate them until they're right.
So concludes the Wired article, "The New Startup: No Code, No Problem." The article's subhead sums up the relationship between no-code/low-code and startups this way: "Now you don't need to know any programming to launch a company. We've been approaching this moment for years."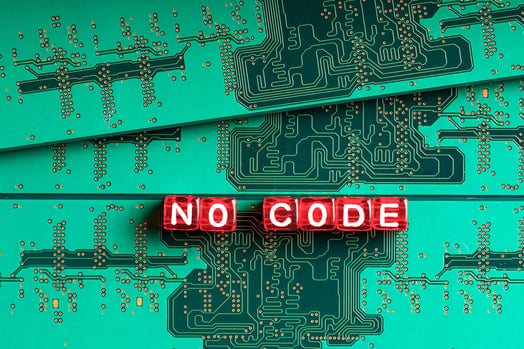 Why No-Code Software is Ideal for Startups
The article starts with the example of Dani Bell, who couldn't write a single line of code, and used a variety of no-code/low-code tools to launch her company Scribly.io. A little more than a year-and-a-half after she came up with the idea for the company, she had launched it and had 23 clients and "was doing $25,000 a month in recurring business" according to the article.
The article notes that "A decade ago the rallying cry 'Learn to code' emerged. The key to tech-fueled entrepreneurship—and its promise of independence and possible riches—was in learning to sling JavaScript or Python. Boot camps bloomed."
Over time, though, things changed. The article says, "The emergence of no-code is, in a sense, the ur-pattern of software. We've been drifting this way for years. Websites at first were laboriously hand-coded, until blogging CMSs automated it—and blogging exploded. Putting video online was a gnarly affair until YouTube rendered it frictionless—and vlogging exploded."
No-Code/Low-Code Software Makes Sense for Startups
And now that no-code/low-code tools are available, launching startups is even easier. The article concludes: "The truth is, for all the hoopla about Silicon Valley's innovative genius, a huge number of apps don't do much more than awfully simple things. Seriously: Silicon Valley's main trick is just shoving things into a database and pulling them out again…The success of no-code startups may thus be a useful corrective to the cult of the Brilliant Tech Dude. If nearly anyone can do this, some of the magic dies. And some new magic, possibly, is born."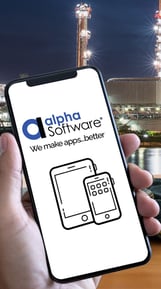 The Best No-Code Software for Startups
Alpha Software offers the best no-code/low-code platform for startups that need to build mission-critical apps or automate routine tasks. The software is easy to learn, affordable and able to scale as startups grow users or need more complex apps.
For developers, the Alpha Anywhere low code app development platform builds both web and mobile apps with enterprise security. workflows, robust offline operation, an API for extensive integration, and more.
Build apps for free with Alpha Anywhere Community Edition. It includes rich mobile features, integrations with data sources and other applications, and apps that always work offline.
For users who cannot code, the Alpha TransForm no-code app builder offers a free trial that helps startups craft smartphone apps in minutes that utilize the latest mobile features (camera, GPS, etc.) for fast, accurate data capture and apps that work offline.