TL;DR

Manufacturers must digitize their quality inspections to remain competitive. Unfortunately, manufacturers are having a hard time finding the developers they need. No-code software can solve the problem.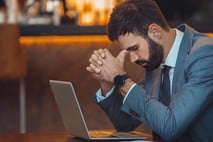 Manufacturers looking to digitally transform the way they work face a big problem: a serious shortage of well-trained coders and programmers. The Smart Industry article "No-code in manufacturing: automation without programming" warns: "The world's top economies are being depressed due to skills shortages within science, technology, engineering and mathematics (STEM) disciplines. At an organizational level, this is holding businesses back, reducing profit margins and diminishing success." The article warns that in the U.S. and U.K. manufacturers "are especially impacted by these skills shortages, with 85% of UK managers in the sector struggling to find suitable candidates."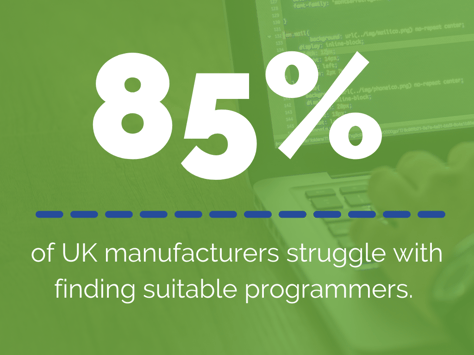 The article adds, "When businesses are understaffed and slower to innovate, they are slower to adopt new technologies, harness automation and benefit from advances in manufacturing processes."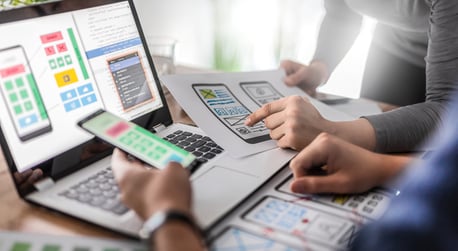 The article points out a solution: "In a sector facing long-term STEM skills shortages, this means embracing the no-code revolution for everything from manufacturing execution systems (MES) to programming, integrating and operating robots in the manufacturing process."
It highlights three ways in which no-code/low-code can help manufacturers: building flexibility into MES, using smart manufacturing powered by the cellular Industrial Internet of Things (IIoT), and helping engineers be more responsive in order to quickly build and alter manufacturing systems. Here are more details on each.
More Flexible MES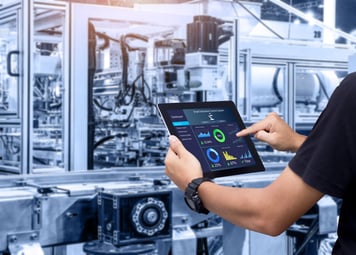 MES is not one-size-fits-all. Each plant and manufacturing environment is different, and needs can even vary from different plants run by the same manufacturer. So MES needs to be highly customized, as well as adhering to rigid standards and environments.
The article points out: "This is where no-code platforms can make all the difference. Use them to bridge the gap between the rigidity of the MES and the changing needs of your manufacturing lines. With end-user expectations continually exponentially, and customers demanding better quality products, delivered faster, and for less cost, manufacturers are tasked with producing new products with increasing speed and frequency. And that translates into a real need for no-code solutions."
Powering Smart Manufacturing with Cellular IoT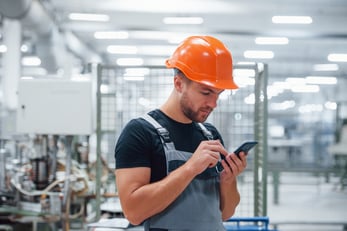 Industry 4.0 requires secure, reliable communications between and MES, the engineering team and machinery on the production line. As the article says: "Real-time data on machine output and production processes can radically increase visibility and productivity and can pre-empt maintenance requirements—reducing their impact."
The complexities of all that data, equipment and engineering needs makes it extremely difficult to make sure data is captured accurately and made immediately made available to the people and machines that need it. That, the article says, is where no-code/low-code comes in. The platforms can make it easy to connect the right cellular solution with the right hardware to give engineers and those on the production line fast, accurate information the moment they need it.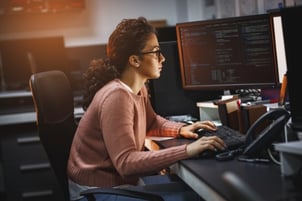 Helping Engineers to be More Agile and Responsive
With no-code/low-code platforms, engineers don't have to struggle with complex coding. They can quickly build and deploy the right systems for the right problems at the right time. The article gives several examples of the systems engineers can quickly build using no-code/low-code: "Traffic monitoring around facilities to ensure worker safety and traffic flow, with digital boards and speed meters. Or smart-building data collection based on temperature, vibration, lights, on/off switching, meters, motion, and flow—all sending failure alerts across multiple networks via a cloud-native single connection that avoids the public internet."

Here at Alpha Software, we're big believers in how no-code/low-code software can help manufacturers. Alpha Software products are ideally suited for manufacturers who want to improve and digitize their quality management systems, or build individual apps for quality control and inspection or apps for quality assurance. The Alpha TransForm no-code app builder offers quality manufacturing solutions that utilize the latest mobile features (camera, GPS, etc.) for fast, accurate data collection on the production floor, in warehouses, or at customer sites. If you're operating in the manufacturing sphere, don't wait for your competitors to pass you by. Let Alpha Software build solutions that digitize your organization while saving money.
Book a meeting with us today and we'll get started on your solution.
Learn more about our manufacturing apps, or test-drive our Gemba Walk App, 5S Audit Checklist App or Non-Conformance Report Template for free.

Read more on how to improve quality control.
---

Powerfu
l Manufacturing Apps fo

r Inspectors, Engineers, Assemblers, and Production Teams

Gemba Walks • Workplace Audits • Non-Conformance Reports • Yellow Sheets • 5s Audits
Temporary Deviation Authorizations • Shortage Sheets • Supplier Defects Per Unit Reporting • ISO Certification
Workplace Wellness • Work in Progress Tracking • Inventory Management • and more,,,