The Best Software for Quality Control
1factory
Manufacturers use 1factory to manage quality control processes within their factories and across their supply chains. Features include QC plans, automated CMM data Import, incoming/ in-process/final Inspections, supplier Collaboration, and more.
Reviews: Customer reviews are generally positive. Some say that it helped them create a meaningful quality plan with their suppliers. Others say that it helped them reduce non-conformances. There were few negative reviews. Capterra score: 5.0
The Falcony Web App
The Falcony web-based app uses browser-based technology to conduct inspections and provide reports (available on IoS, Android, or desktop computer). Features include image attachments, automated PDF reports, and real-time statistics.
Reviews: Many customers like its intuitiveness, easy integration, and real-time monitoring. However, some customers found features lacked customizability and login difficult. Capterra score: 4.7/5.0.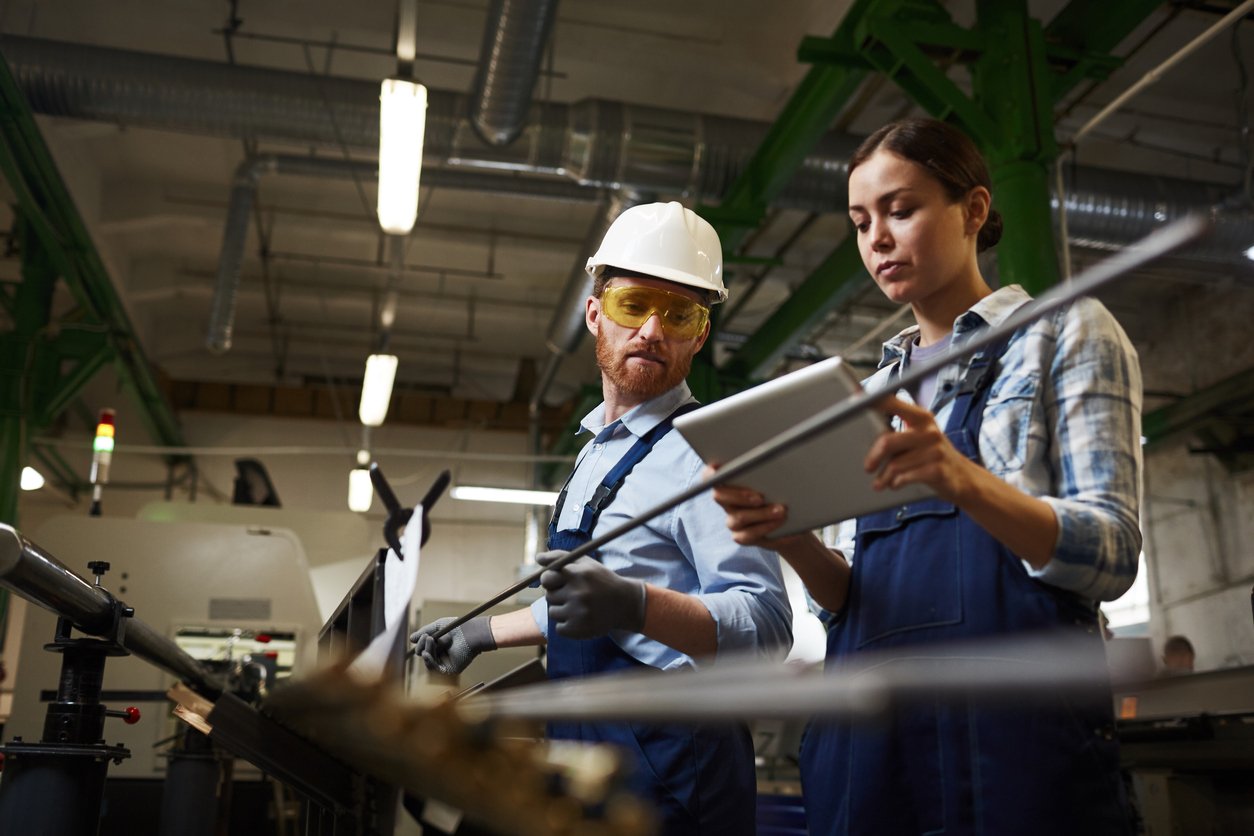 Safety Chain
Safety Chain's OEE (Overall Equipment Effectiveness) software tracks equipment efficiency. Features include a controls audit, asset tracking, alerts and notifications, and an activity dashboard.
Reviews: Reviewers appreciated the software's flexibility and customizability. Some cited the extensive SPC (statistical process control) tools with real-time control charts, its stability, and intuitiveness as advantages. Others said the document versioning method needed updating. Capterra score: 5.0
Alpha Anywhere
Alpha Anywhere takes care of most of the heavy lifting of app development, allowing developers to focus on building and deploying solutions rapidly. Features include easy integration with other manufacturing systems and workflows. Coding is optional, ideal for developers of all skill levels, security framework, front-end and back-end development, and offline functionality.
Alpha TransForm
With Alpha TransForm, shop floor workers or developers can turn any manual process into a mobile app rapidly. Users can build quality inspections, digital checklists, or other data collection apps, then tailor the solution to their needs. Features include a built-in programming language, robust integration, and offline functionality. The Alpha TransForm No-Code App Builder helps business users build quality control and inspection apps rapidly. These custom apps can leverage the latest mobile features: Camera, GPS, and more for fast, accurate data capture. The software can integrate with ERP, MES or even a legacy QMS system applications for quality control needs. The mobile apps created with this software can also work without a connection. This ensures that quality control managers and inspectors are always productive, even without a WiFi or cell connection. The company offers free Gemba Walk App, 5S Audit App and Non-Conformance Report App templates you can try for free.
Reviews: Reviewers appreciated the quick learning curve. Other users loved Alpha Anywhere and Alpha TransForm's capability to create versatile solutions. Reviewers also said that it encourages technical and non-technical staff to collaborate on projects. Alpha Anywhere has recently received a Winter High Performer 2022 recognition from g2.com. Capterra score 5 stars.
Quality management software is essential for all types of manufacturing businesses, especially smaller companies. Studies show that it improves quality standards while increasing production levels and customer satisfaction. It can also lower the cost of quality efforts when it's used for preventative measures.
Research shows QMS software provides a high ROI, reduces errors, and creates continuous improvement across the enterprise. Alpha's TransForm no-code platform offers possibilities for a range of custom apps quality managers could craft on their own.