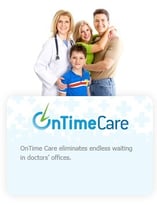 Patient Innovations Inc is proud to announce the launch of the latest release of OnTimeCare®, the intelligent healthcare platform.
OnTimeCare®, built entirely in Alpha Anywhere and powered by AlphaCloud, is a secure, powerful, enterprise-strength system designed to deliver patient delight by eliminating many of the frustrations that patients typically feel. OnTimeCare eliminates waiting time, optimizes schedules and incorporates machine-learning AI throughout the system.
Watch Now: Overview Video of OnTimeCare® (1 min 45 sec)


---
Some of the key features of the OnTimeCare® include:
intelligent scheduling which works alongside existing practice management systems

AI-powered appointment setting based on symptoms, patient special needs and patient behavior

a sophisticated communication suite using text messaging, automated voice calls and a mobile patient portal

automated standby booking enabling patients to utilize last-minute availability

real-time tracking of patients, physicians and equipment throughout a medical practice for a live-view of waiting times and patient status

integration with leading tele-health platforms (including doxy.me) and secure group messaging (via Qwil Messenger).
Patient Innovations' CTO Robin Bennett described the process of working with Alpha Software as "a dream". He continued, "Alpha Anywhere is such a rich development platform that nothing has proved to be impossible to deliver. OnTimeCare looks fabulous, is full of features and it can integrate with anything with an API. Deploying to AlphaCloud means that we have a scalable, robust and – most importantly – secure platform to drive our business forward. If you are looking for an enterprise-strength low-code development platform, look no further than Alpha Anywhere."
Click image below for a video recording of PatientInnovations CTO Robin Bennett describing the app (recorded at Alpha DevCon 2020):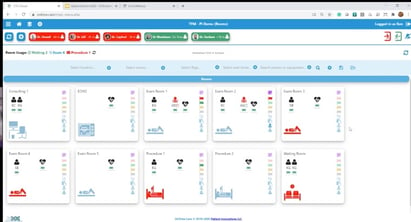 Below are a series of videos introducing OnTimeCare and showcasing success stories. You can also view a detailed case study on OnTimeCare.

For more information, view a detailed case study on OnTimeCare, or contact Robin Bennett, Patient Innovations CTO, at robin@patientinnovations.com
---

OnTimeCare® Deep-Dive:
The following videos showcase some of the key features included in the app.
An Introduction to OnTimeCare® by Robin Bennett, CTO, Patient Innovations:
Deep-Dive: Videos showcasing features of OnTimeCare®: