Rapid Mobile App Development Tools (RMAD) Help Enterprises Speed Development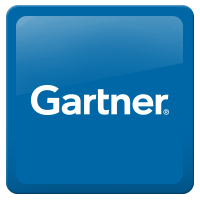 Everyone wants mobile applications. However, most businesses lack the talent to build mobile apps in-house and finding app developer talent is a long process. Development needs are compounded if your custom app targets more than one mobile platform. But what if your mobile app development software allowed you to target as many devices as you want without requiring deep knowledge of native platform languages? This week, Gartner analysts Richard Marshall, Nick Jones and Jason Wong released a report aimed at helping the market better understand the changing world of business application development, and identifying new approaches organizations need to consider. In the November "Market Guide for Rapid Mobile App Development Tools," these analysts identify a new category of application development solution: Rapid Mobile App Development Tools (or RMAD tools.) Gartner explains:
| | |
| --- | --- |
| " | "...we settled on simply calling them RMAD tools, in juxtaposition to the already defined MADPs (Mobile Application Development Tools). Many tools also combine approaches, for example, a largely codeless tool might support more complex development by allowing developers to add scripts, making it no longer codeless…" |
As it outlines how RMAD tools can help enterprises speed mobile business application development, Gartner recognizes offline data and handling asynchronous transactions as one of the more complicated parts of developing mobile application – a new capability that Alpha included in version 3.0 of Alpha Anywhere to speed mobile development. The report also credits the ease of back-end data integration as the primary factor in rapidly building mobile apps – yet another strength of Alpha Anywhere. Alpha Software kicks off a list of vendors that Gartner includes in the new RMAD tools category, which Gartner advises its clients to consider adding to its application development arsenal. "Therefore, tools that can produce apps more rapidly are crucial for enterprises to help bridge the gap between mobile app demand and supply. IT leaders, especially those with responsibility for delivering enterprise mobile apps, should be aware of this growing market and the possibilities that it offers." Gartner clients can download the 10-page report here. For another look at Gartner's perspective on the market, read about a related Gartner report that predicts enterprise application software spending to double from $300B in 2013 to more than $575B by the end of 2018, as CEOs see the intersection of cloud, social media, Big Data and mobile as a way to generate higher income.