Better user experiences and intuitive user interfaces on mobile forms are critical for streamlined data collection.
Forms are one of a business's most important tools. Forms power everything from sales contracts to inspections, including data collection across the public and private sector. Unfortunately, the way web forms are created and used is stuck in the last century and hasn't been re-imaged for the age of tablets. Until now, that is. In a new article on Bricklin.com, Alpha Software CTO Dan Bricklin explains why the way we build forms need to be re-imagined for mobile devices and how he and the Alpha Software engineering team are building those capabilities into Alpha Anywhere. New features are being built for creating forms optimized for tablets. These touch optimized forms reduce the size of apps while also adding the flexibility to create interfaces designed for touch input.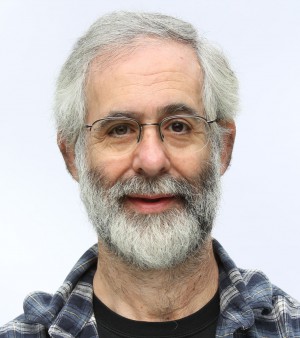 Dan Bricklin observes that forms and data collection have been common for thousands of years --- even going to back to the Bible, which includes a reference to data collection in the Book of Numbers when Moses sent out people to catalog data about the land of Canaan. Dan traces the use of forms into the nineteenth century with the invention of punch cards, and into the twentieth century via computer-based forms.

Today's online forms created with computers, he explains, largely mimic static, paper-based forms. He writes, about many of the shortcomings of this approach: "Paper forms, as I've portrayed them here, are clearly not an optimal solution for all data collection. In addition to the layout challenges, data entry is done with one-size-fits-all keyboards and character sets, and image and other data does not fit into that workflow. Space for 'just in time' instructional material is limited and the medium for that material is restricted to what can be printed."

Yet the advent of tablets in enterprises is about to fundamentally transform how businesses capture and use data, particularly the use of mobile forms. Dan explains that tablets "will break this hold paper forms have had on manual data collection." That's because tablets can do more than handle the kinds of data captured on paper forms --- they can also include a wide variety of other types of data, including photos, diagrams, voice annotations, video, and more. Particularly important is that tablets "are not restricted to fixed layouts, and can tailor the display to the data as it is entered."

Dan makes it clear that simply "taking an image of a paper form and putting it on a tablet screen is not the answer." Instead, he rethinks the entire business problem and explains that tablet optimized forms are the answer. He succinctly describes them this way: "These are applications that run on the tablet that can take advantage of a wide range of input types, that can have input means that are tailored to the needs of the particular data type and data values being entered, that can have layouts that are flexible, and that are customizable to the needs of the particular task." He goes on to showcase examples of how this vision is taking shape in the newly announced beta 1 version of Alpha Anywhere with tablet-optimized forms capabilities.

In summary, Dan writes:

"The capabilities of tablets and the availability of huge, inexpensive, quickly accessed data stores, help us break out of the shackles of the legacy of punched cards…For developing Mobile Optimized Forms, a development system needs to allow for easy repeating of field attributes, along with easy customization of the visual presentation and layout, and the type of input controls."

I'd suggest you read Dan Bricklin's full article "Rethinking Forms in the Age of Tablets and Amazon S3" --- it's an incisive look at the history, the present, and the future of a large part of what's powering modern businesses today: forms.

Alpha Anywhere customers can also register to get access to the tablet forms beta.