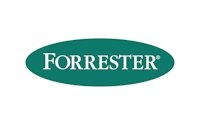 Enterprises commonly outsource their mobile application development today, assuming that it's less expensive to pay highly skilled consultants than it is to pay for in-house staff. But a new Forrester report by Jeffrey S. Hammond and Michael Facemire says that's about to change. The report, "Organize For Mobile Development Success," says that insourcing is the wave of the future because "Businesses view mobile development capacity as a strategic asset and want creative control over customer-facing apps." In addition, the report says, outsourcing typically cost from $170 to $180 an hour and more, and enterprises can do it themselves less expensively than that.

But insourcing the development of mobile apps is fraught with potential issues. Mobile development teams will have to develop and release high-quality mobile applications multiple times a year, the report notes. And that's tough to do. The report has some solid recommendations for how to organize and best use those teams.

Forrester Recommends How to Organize a Mobile Development Effort

One of the biggest problems enterprises have in establishing an internal mobile effort is that "good mobile developers have a skill set that's more varied than what most traditional COBOL, Java, or .NET developers possess," according to the report. That makes it tougher to find and hire the best mobile developers.

In Forrester's view, it's best to look for developers with an overall fluency in mobile platform programming languages and frameworks, experience with Agile techniques, and a solid knowledge of in-app analytics and event-driven architectures. That's not always easy to do, or even possible, Forrester acknowledges, so don't expect to find developers with all of that expertise.

Also important are "softer" skills such as intrinsic motivation and good rapport with business sponsors and customers. The report concludes, "The most important factor in hiring is the candidate's flexibility and ability to survive and thrive in a fast-changing environment where they will have minimal ability to control operating systems, platforms, or device form factors."

Forrest also recommends setting up four types of mobile teams:


A mobile steering committee serving under the Chief Marketing Officer, which sets priorities on how to "win, serve, and retain customers." The committee should have "representation from key geographies, products, and functional groups."
A mobile center of excellence, an executive decision body that "integrates talent from an enterprise architecture group, a project management office, eCommerce, customer experience, applications development leadership, and occasionally procurement."
Multiple IDEA teams, which do the actual development work, including design, engineering mobile apps and services, and analyzing how well the apps perform. Each team should be dedicated to a single app for a year or more. Teams should be made up of developers, designers, QA professionals, operations professionals, and business owners.
A mobile infrastructure services enablement team that handles integrating the mobile infrastructure with the rest of the organization, including enterprise data assets and APIs.
With all this in place, Forrester days, enterprises will be able to insource mobile application development — and thrive.

Read more about how enterprises can deal with the challenges associated with insourcing.

Read how a low-code, rapid mobile development platform can help.