We're committed to constant innovation at Alpha Software, because we know you are, too. We're big believers in the innovate-or-die ethos. And we do more than just talk about it — we staff for it. That's why our CTO is Dan Bricklin, one of the most innovative thinkers and designers of technology over the last 40 years. As I've blogged previously in my post, "Dan Bricklin Continues Quest To Democratize Technology," Dan came up with the idea for the world's first electronic worksheet back in 1979, and helped launched the personal computer revolution with VisiCalc. And he didn't stop there. He's been transforming computing ever since, for example, helping us launch the low code-no code rapid mobile app development tools (RMAD) revolution that allows people with little or no technical experience to write apps.In a lot of ways Dan's job here is not just Chief Technical Officer, but also Chief Innovation Officer. He spends a great deal of time thinking about new ways for people to use technology, and then helping build products based on that. Now, Dan is thinking about the future of voice input for business applications.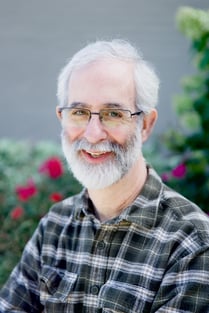 Recently, Dan turned his attention to the latest voice user interfaces (VUIs) like Amazon's Alexa, and wrote an in-depth blog about their future. The post "Revenge of the CLI: A transformation through voice and AI," is exceedingly thought-provoking. He starts off outlining the different types of user interfaces throughout the history of computing, including punch cards, the command line interface (CLI), the graphical user interface (GUI), VUIs, and others. Then he makes a remarkable observation: "I have been struck by similarities between CLI and the voice input typified by Amazon Alexa (which I'll call "VUI" for Voice User Interface, a common choice). I see how many of the strong points about CLI are shared with this new voice style, and some of the weaknesses are lessened."
There's far too much detail about this to summarize here, but he notes that VUIs allow you to easily issue very precise commands very quickly, in the same way that CLIs do. But they have benefits beyond CLIs, of course, notably simple voice input rather than having to memorize complex commands and type them in on a keyboard.
Dan believes that Alexa-like VUIs will find uses well-beyond the home and will become an increasingly important interface for business applications. As an example, he points to an application written by Rhino Fleet Tracking that lets companies perform GPS tracking with Alexa.
To prove the point even more, Dan wrote a simple VUI business app. Here's what he did, in his words, "I programmed Amazon Alexa to interface with a simple data capture system with mobile forms input to get totals and subtotals of sales. It was surprisingly easy to get results that many people have found instructive with regards to the potential." To check out the app, head to his blog post, and you'll find a YouTube demonstration at the bottom.
Dan's conclusion about VUIs: "It may be worthwhile trying to build a simple VUI if the application warrants it. For some applications this form of control could be the dominant one for some users. I hope that some of the ideas in this essay can help you determine the ones for which it might be worth the try."
If you're interested in the future of mobile and computer interfaces, check out his blog for one of the more interesting reads you'll come across in a long time.