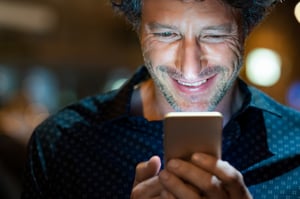 Fostering innovation in a business means doing a lot more than just making better use of existing digital technologies. It also means crafting entirely new experiences for people with new kinds of user interfaces. But it can be hard to determine which new interfaces will drive innovation, and which can be dead ends.
The Gartner report, "Top Five User Experience Technologies Tech CEOs Must Plan to Drive Innovation," offers excellent advice on which ones will most likely help you succeed. The report starts off with two key findings:
"Trends such as smart spaces, consumerization and the Internet of Things (IoT) are changing the definition of the user experience (UX), requiring new goals, technologies and design techniques."
"UX design and implementation will become more challenging as requirements change and new technologies create opportunities for organizations to address UX requirements in new ways."
It then suggests that the following five user experiences will be the ones to look at for driving innovation.
Video Analytics
This uses computer vision algorithms and artificial intelligence to recognize people, faces, objects, situations, events and even people's emotion in video streams. The report notes that the image sensor chips required to do it cost only a few dollars each. It says that video analytics is already mainstream, so it's not a tough technology to deploy. Sensors, combined with AI and analytics software, the report says, "can serve as a general-purpose sensor able to detect a wide range of objects and situations that can contribute to a UX."
However, the report says you must keep in mind that the data captured may be subject to privacy regulations, and that video processing can take up a great deal of network bandwidth.
Precise Human Location Sensing
Technologies can now sense the location of people with very high accuracy, to less than a meter, the report says. It points out, "Location is a powerful clue to context and can contribute in many ways to the UX. Location can identify proximity (for example, to devices or other people in a smart space) or suggest clues to needs and interests."
As with video analytics, privacy rules may need to be kept in mind when using this technology.
Short- and Medium-Range Radar
These technologies, the report says, can recognize gestures, so that a user interface can be controlled without even having to touch a screen.
The technologies can also "detect the presence, location and activities of people." This will allow an interface, for example, the tell the difference between adults and children, and so adjust itself accordingly.
Once again, though, privacy rules and implications need to be considered when using this technology.
Audio Analytics
This can harvest information from acoustic data, and can, for example, detect people's stress levels or determine whether someone is home or work, and in what room. The main purpose of this, the report says, is to deliver richer UX experiences by using someone's physical context. The report notes, though, that "recognition technologies are also in their infancy. Users may have privacy concerns about systems that listen to deduce context."
Virtual Sensors
This allows you to integrate information from multiple sensors and create virtual sensors from them. The report says they'll be important because, "Virtual sensors will be inexpensive (assuming appropriate data is available from existing real sensors), so they will enable low-cost sensing to support user experiences in smart homes and offices."
However, the report warns this is still a very immature technology and also "often involve sophisticated AI, so they demand significant computations."
The Best Platform for Helping Drive Innovation
These technologies by themselves aren't enough. Enterprises also need to build apps and systems to get the most out of them. Alpha Anywhere is ideally suited for writing powerful apps that deliver outstanding user experiences, tie into popular web services and systems of record, and offer outstanding security and performance.