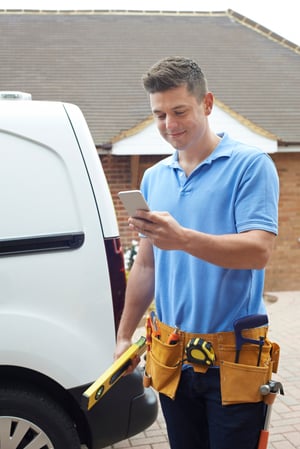 Webinar: The Secret to User Happiness: Building a Mobile App Business Process
Goals, Analysis, Design, Integration, and Synchronization
Watch now
Dr. Jeff Bonar will show the design and analysis work you should be doing BEFORE you start coding so that you can build a mobile business app that integrates smoothly into your (or your client's) business. This webinar will cover what you need to translate business goals into application features as well as how to set your first goals.
Translating business goals to app features
Business goals can include cost savings, enabling new sales opportunities, capturing lost billing, faster billing, or better customer service. Is there one hot issue driving the initiation of your mobile app project? Beyond the pure business goals, think about your users: what do they really want, what would make them happy, what would make the app exiciting, and what drudgery can it eliminate?
Set your goals first. Designing a mobile app to manage your business process must answer the big questions:
How do you integrate with existing systems?
How do you selectively synchronize data to and from the mobile app?
Which existing systems do you keep? Which do you discard?
What do the mobile app users need to focus on, what can they ignore?
In a typical day's activities, when are users "in coverage," and when do they need to be able to work without a wifi or cellular connection?
What data can be retrieved only with a live connection? What needs to be always on the device, but might be a few minutes behind? What data can by synchronized hourly? What daily?
What are the critical events for the mobile user where the server needs immediately notification: start travel, place order, change reservation, finish visit, submit results, changed location, etc.?
When:
Thursday April 30, 1:00 - 2:00 PM ET

Hosted by:
Jeff Bonar, CEO, Jumpstart Wireless Corporation

JumpStart Wireless delivers highly customized enterprise mobile applications tailored to a wide range of unique business complexities.