A recent article from Harvard Business Review outlines some of the best scenarios for using low-code and no-code app development.
Low Code/No Code development (LC/NC) is growing by leaps and bounds --- Gartner forecasts that the market for low-code platforms will grow by 21 percent this year. It also says low-code development platforms will be responsible for more than 65 percent of all application development by 2023.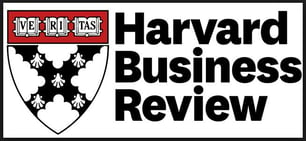 That doesn't necessarily mean, though, that every development task should be done using low code/no-code platforms. There are many times when they're perfect for businesses. But there are also occasions in which they're not the right tools for the job.
So how can you know when to use it, and when you should instead use other tools? The Harvard Business Review has published an excellent article, "When Low-Code/No-Code Development Works — and When It Doesn't," that offers great advice.
The article gives this high-level advice for deciding when to use low-code/no-code, and when to use other methods: "LC/NC software does require some level of IT involvement when they touch mission-critical or enterprise-wide systems. As companies look to LC/NC solutions, they need to be aware that these platforms — while offering cost saving, time and error reduction, and other improvement opportunities — still require some level of technical expertise to scale, maintain, integrate, and govern."
Ideal for Task-Based Apps
It notes that "Small business transactional systems are perhaps the most common" use of low-code/no-code. So, it adds, are "building small-scale automation capabilities." But the article warns, "Automation of large-scale enterprise processes and workflows should generally be done by professional developers."
Ideal for Analytics Apps
It goes on to say that low-code/no-code are ideal "for analytics, particularly visual analytics" and adds it can be used for "predictive analytics and machine learning software that take the analyst or data scientist through an automated series of steps to create models that fit a training dataset."
Ideal for Web Apps
It also recommends low-code/no-code for developing web sites, mobile apps, and automating website personalization, email marketing and digital ad trafficking.
Large Enterprise Applications are Not the Best Fit
The article says that for large, enterprise applications, low-code/no-code is not an ideal fit. It does add, though, that even for large applications, low-code/no-code can play a role. Citizen developers can build apps that don't necessarily scale, but then hand them over to IT for further work.
A Collaborative Development Model Works Best
Here's how it says that would ideally work: "The best situation may often be a hybrid citizen/professional development model, in which the user develops 80% of the model, and hands it off to the developer for polishing. Or the user may develop the initial application using a graphic interface tool, and then give it to a developer to program it in Python or some other more scalable language. In either case, the developer can record that the system exists, ensure that it works correctly, and connect it to any needed data or transactional system. We've seen organizations where one system developer supports ten or more citizen developers."
The Best Software for You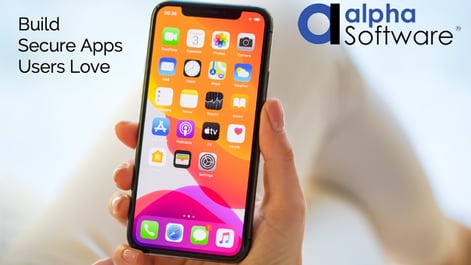 With Alpha Software, you don't have to choose between vendors. The company offers a single platform with two development environments:
The Alpha TransForm no-code app builder helps business users craft data collection apps in minutes. The apps work on any smartphone and include the latest mobile features (camera, GPS, etc.) for helping frontline workers collect data faster. The company offers a 30-day free trial. . Learn more about Alpha TransForm and try it free for 30 days.
Alpha Anywhere low code app development software allows developers to dramatically speed the creation of web or mobile apps. Offline capability is built-in, plus apps can easily access and integrate with any database or web service. Apps can also include built-in role-based security. Build low-code apps for free with Alpha Anywhere Community Edition.