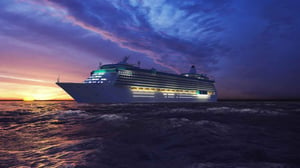 The $45 billion cruise industry has been hit as hard or harder than any industry by the coronavirus epidemic. The most visible of its problems have been that more than 600 Carnival's Diamond Princess passengers who tested positive for the coronavirus were held in "chaotic isolation" onboard in the words of an infectious disease specialist who visited the ship.
That was only the start of the problems, though. As the coronavirus spreads around the world, people are drastically cutting back on their travel, and especially cruise vacations. NBC News reports that Carnival Cruise Lines, Norwegian Cruises, and Royal Caribbean Cruises have already canceled almost 40 cruises and rerouted 40 others, and that stock shares are down for the companies between 10 and 16 percent since January.
The Wall Street Journal adds that cruise cancellations at Liberty Travel are up 22 percent since the coronavirus has hit Italy, and that one cruise operator says bookings for the summer of 2021 and 2022 are down by as up to 40% in the Mediterranean.
There's nothing that cruise operators can do to halt the spread of the coronavirus. But there's plenty they can do to improve their operations in these difficult times, including performing better inspections, increasing their efficiency, and offering passengers a better cruise experience — and mobile apps, especially those that work offline, are essential to all that.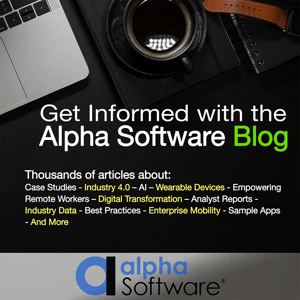 The article, "Busting a billion-dollar digital myth for cruise line" notes that "Cruise lines are diving head first into digital transformation. Major brands like MSC Cruises and Royal Caribbean have committed billion-dollar budgets to transform into digital-first organizations." Key to that digital transformation, the article says, are the use of mobile apps, both to improve the lines' productivity and to offer its passengers a better experience.
Many cruise ships now deploy beacons to capture data onboard, which can be used for better maintenance and inspections, to better track inventory, and to offer new services to its customers. The MSC Meraviglia, for example, has more than 3,000 beacons onboard to do exactly that.
There are also plenty of apps that help with ship inspections and maintenance, for example the Marine Vessel Inspection Maintenance App. Vital for these kinds of apps are that they work offline when Internet access isn't available. Cruise ships journey far at sea, and often to remote locations, and so Internet access can be flaky or spotty. So building offline access into apps is absolutely vital.
---
Choosing the Best Platform for Building Offline Mobile Apps for Cruise Lines
Alpha TransForm is a mobile app development solution idea for mobile inspection apps on cruise lines. It helps users craft online or offline mobile apps in minutes that utilize the latest mobile features (camera, GPS, etc.) for fast, accurate data capture.
---
Further reading: