Digitizing your field process can have a dramatic effect on worker productivity. Digitizing paper forms enables workers to be more productive. It also enables better customer service, faster data insights and reduces risk. However, often initial field digitization projects fail because, while they turn paper into mobile apps, they:
do not closely mirror the company's unique field process

do not enable the field worker to be more productive than with their existing paper forms.
A Better Solution for Apps that Streamline Field Work
Alpha TransForm offers an excellent path to digitization by including critical features and capabilities necessary to make field workers productive on a mobile device. We've produced an excellent example of a business solution -- the Alpha Software Field Service Solution -- that accomplishes both of these requirements for truly successful field apps. We've recorded a demo of the app to showcase the unique features that allow businesses to customize the form to closely meet their process.
View a demo of the Alpha Software Field Service Solution: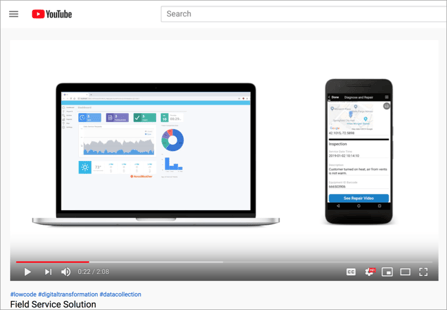 Digitize and Customize Field Apps with Alpha TransForm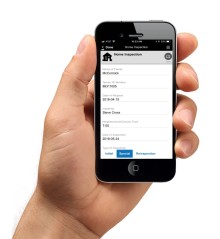 Alpha TransForm

enables workers to digitize business processes and deliver tangible business impact. It also simultaneously enables IT to control data integration with systems of record and data security compliance. Businesses can use Transform to digitize service repair work orders, inspection and incident reports, audits, safety checklists, dispatch and delivery, and inventory tracking.
In addition to all the power built into

Alpha TransForm

that can be leveraged by line of business people with no programming background, the platform offers a programming language (TPL) aimed at "power users" and an extensive API -- aimed at power users -- that allow companies to build data collection apps with advanced, customized features that would normally be difficult or impossible to accomplish with other mobile form products.
If you would like to explore how Alpha
Software could help your business spark digital innovation, contact sales@alphasoftware.com.
---

Try Alpha Transform Yourself!
Access the free trial and start building dispatch apps and field service apps in minutes.

---